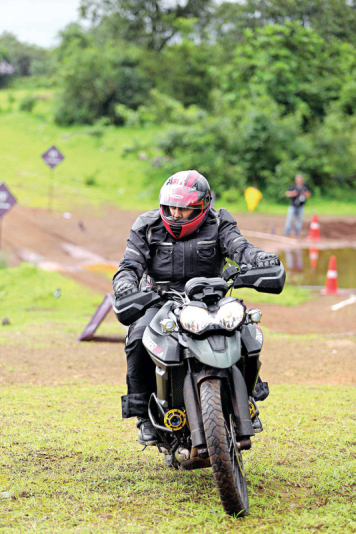 I couldn't worry about my little spill for too long, though, because the next course, a muddy water crossing, beckoned. So I jumped up, brushed off, and got back in that saddle. This stage I dispatched with aplomb, keeping my throttle steady and shoulders loose. The Tiger made it through without any drama, which was great because those aforementioned road tyres did skip out for some of the others.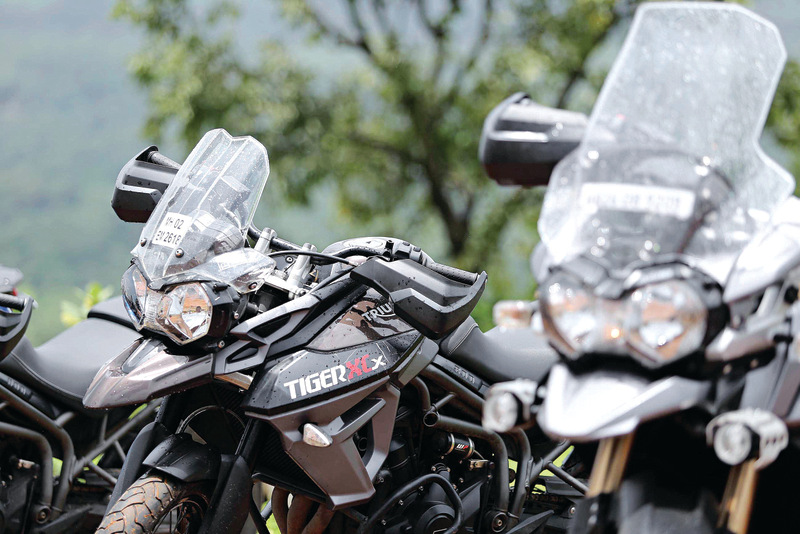 Next was yet another hill-climb, this one through a ridiculously rutty, muddy patch. It's a good time to mention that it was absolutely pouring around this time, too, so the mud was soft and sticky, making for perilous going. After the first couple of riders attempted it (and got stuck) the course was modified to a less steep section which again was handled by yours truly, no problem.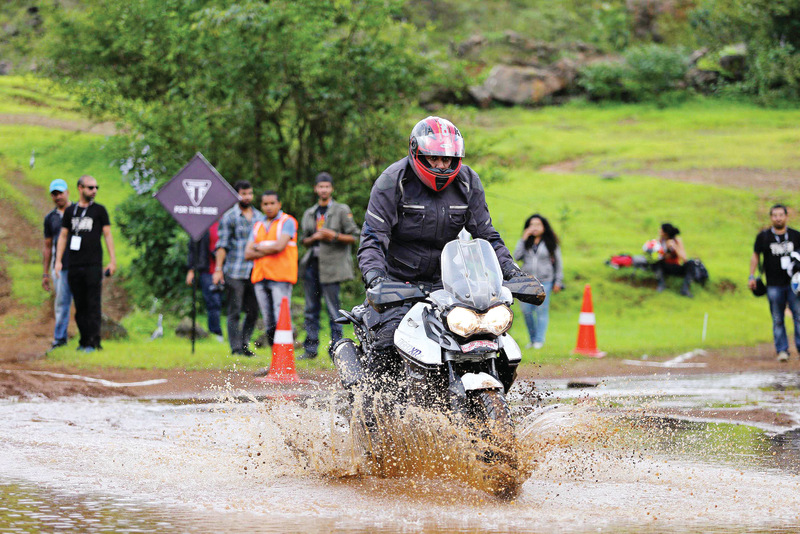 Our last bit of action saw us take on another, bigger, wider, and deeper water crossing. By this time, everyone had got accustomed to the bikes and the terrain, and conquered the crossing without batting an eyelid. With that, our thrill-filled afternoon riding around in the mud was over, and it was time to park and head for the showers. While all that mud, sweat, and grime were scrubbed off, the memories of an eventful day and everything that Vijay taught me will remain with me for some time yet, and will hold me in good stead when I have to tackle the weather-beaten paths of adventure in the great outdoors.