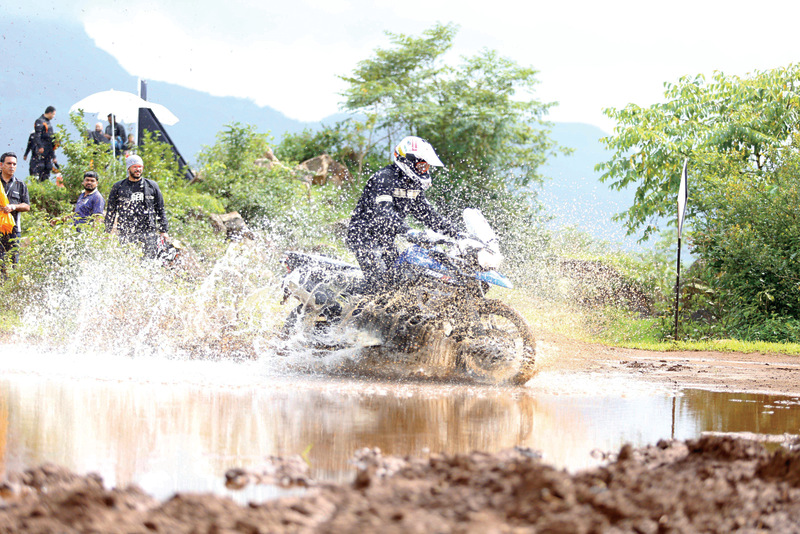 Triumph India invited us, along with the rest of the Indian auto fraternity, for some mud-slinging at a special media-only Tiger Trails event at Aamby Valley. Madness ensued
Story: Harket Suchde
Photography: Triumph India
On a wet weekend at Aamby Valley, I was primed in all my riding kit to go play in the mud. The occasion was the Tiger Trails, a half-day worth of off-road fun and instruction on how to tackle terrains that are completely devoid of tarmac. Our instructor was ace rallyist and organiser of the fearsome Raid De Himalaya, Vijay Parmar. Under his tutelage and hawk-eyed gaze, we were to conquer four specially designed off-road stages to help enhance our mud-based prowess. However, before we got down and dirty, Vijay took us through a classroom session to guide us on the intricacies of off-roading, especially on a big, bad adventure tourer like the Tiger.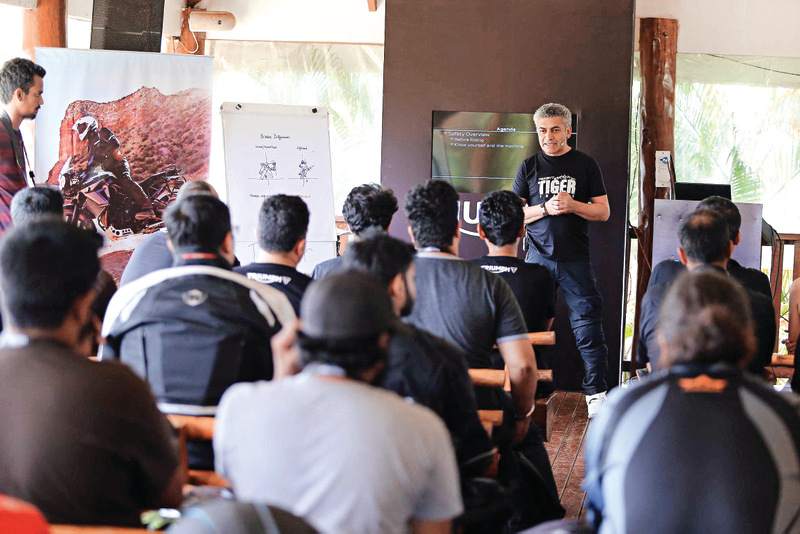 The classroom session was extremely informative, with Vijay explaining everything from how you sit and stand when off-roading: knees tight to the tank and don't wrestle with the handle. How you turn the bike: sit in the 'cross' position, completely the opposite of how you would when on tarmac. He also spoke about what to do when you inevitable fall — kick out your leg from underneath the bike, because metal and plastic are easier to mend than bones and cartilage, and kill the ignition if you find yourself taking a tumble when wading through water. There were a lot more tips, tricks, and pieces of advice, including wearing the right gear, taking certain safety precautions and setting up ICE (or In Case of Emergency) protocols.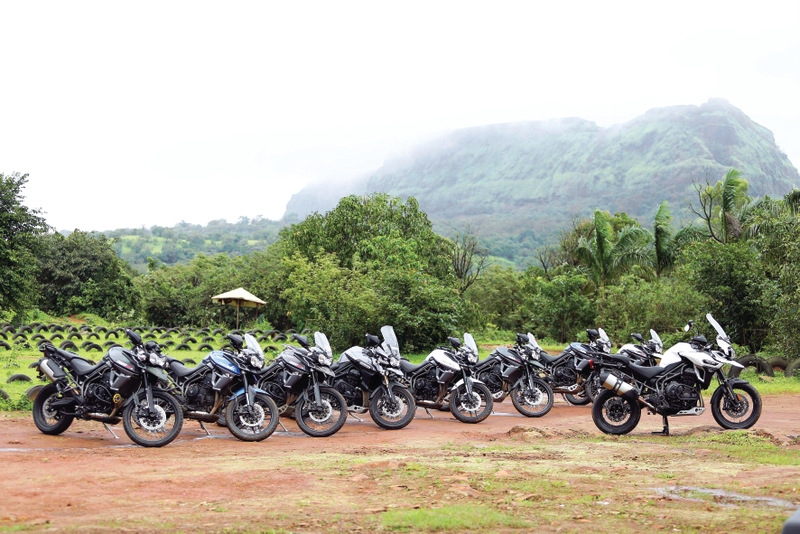 After paying close attention to the classroom session it was time to mount the Tiger and see if I could tame it out in the real world. A tasty line of Tigers, all variants of the 800-cc line-up awaited us; curiously, most were sporting road tyres rather than the knobby specimens you typically see on off-roaders. Oh, well. Our first course was a slalom around cones and then a hill-climb with a steep drop. I carried a little too much momentum into the latter bit and my tyre bounced off one of the rocks I was supposed to go through. I did manage to get my leg out of the way, and both the bike and I came out unscathed. Like Vijay said, when off-roading, falling is a given.