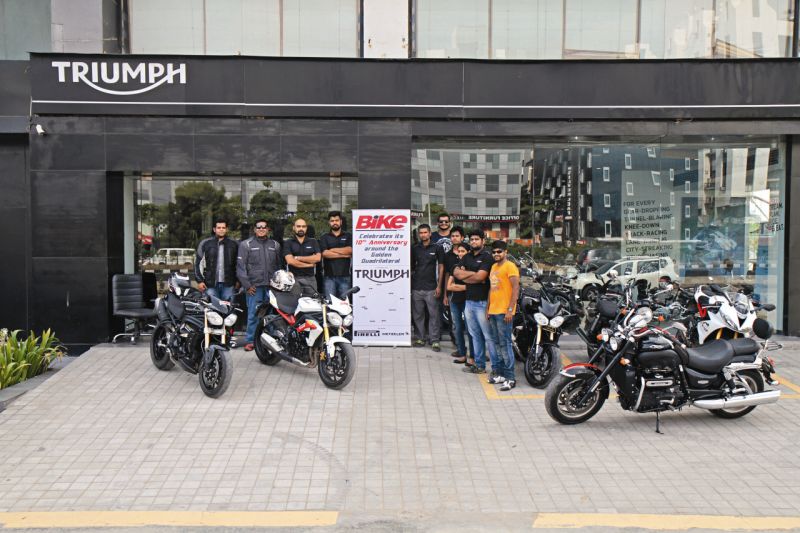 Having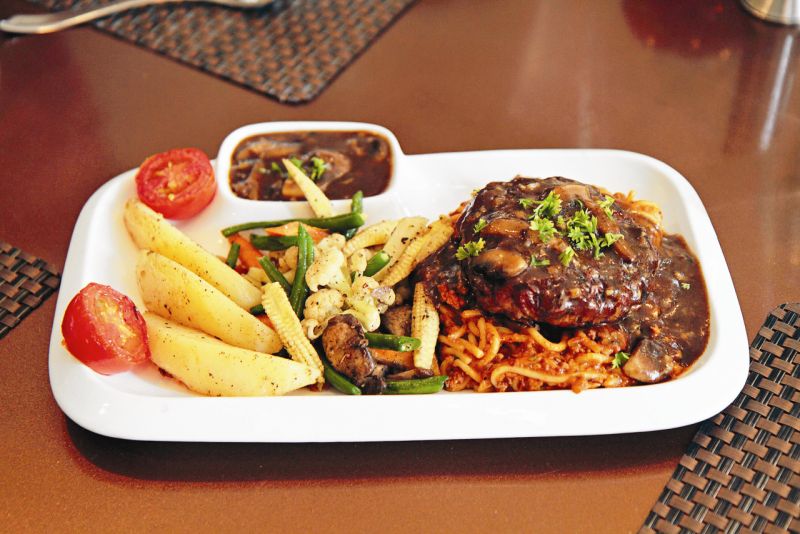 taken in the sights and sounds of Ahmedabad, we moved on to the West Coast Triumph dealership in the city. Triumph had a bit of a surprise awaiting us there — a Street Triple liveried in Bike India's native red and white awaited our pleasure, and we were informed we could have it all the way till Delhi. Needless to say, the rest of the team and I were thrilled at the prospect of taking the Speed's younger sibling along for the ride too. While we awaited the prepping of both bikes for the journey ahead, we nipped off to Curries for a quick lunch. Now you would think that we'd try out some authentic Gujarati thali while in Ahmedabad, but being Gujarati myself, I was bored of authentic local chow, so we decided to experience some fine dining instead. Steaks, laal maas, and other yummies were had, and, fully satiated, we pushed off towards Rajasthan.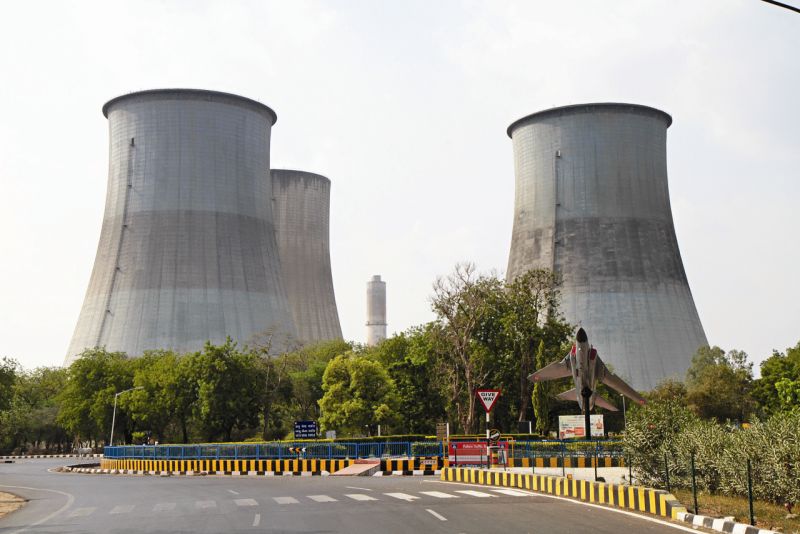 As the deep gurgle from the Speed and the octave-higher trill of the Street formed a beautiful harmony and distances became hazy and distorted under the quickness of the 127 and 79 horses from the Speed and Street respectively, I, astride the Street, noticed a colossal shadow stark against the blue sky. As the shadow took the distinct shape of a thermal power plant we also noticed an IAF jet planted on a plinth, so we had to stop to get some pictures. That done, we pushed off again, leaving the sparse traffic in our wake.
As we crossed State borders and entered Rajasthan, the roads became decidedly twisty, which made for some excellent high-speed cornering. The Metzeler and Pirelli kicks on the Speed and Street respectively really came to the fore here, providing firm stickiness through high speeds and sharp turns even after the heavens had opened up and further slickened the tarmac. Of course, the taut suspension and linear throttle on both bikes were also decisive contributors to the exuberance. What wasn't fun, though, were the bug splatters collecting on our helmets visors, obscuring our vision.