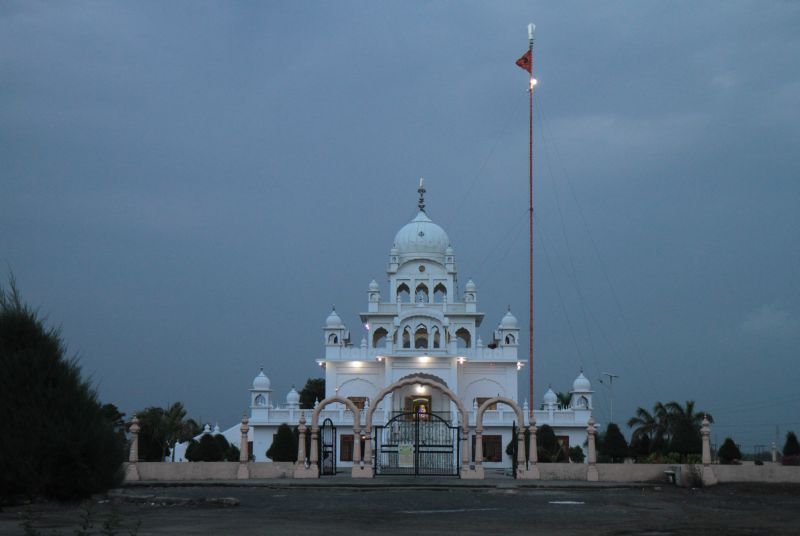 On closer inspection that building turned out to be a beautiful and massive gurudwara. It was so magnificent that I felt as if I was transported all the way back to Punjab for a few moments, aloo-paranthas and all. We had to skip out on the Vadodara-Ahmedabad expressway because the Gujarat government too are purveyors of the aforementioned 'bikerpartheid'.
We reached Ahmedabad as the last of the sun's fiery embers stole away into the night, and checked in for a good night's kip after a long day on the road.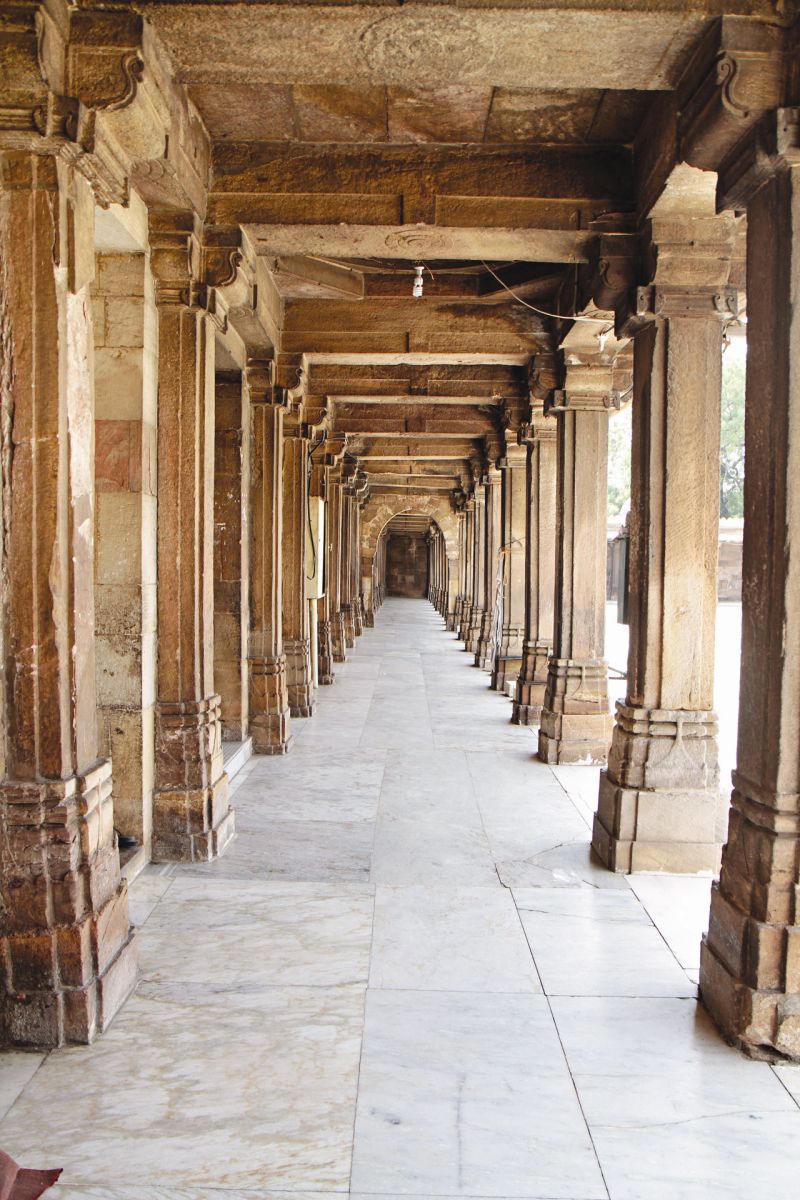 The following day we were out and about bright and early, visiting both the more modern Nehru Bridge, and the century-old Ellis Bridge, both of which lived up to Ahmedabad's billing as the city of bridges. We then repaired to Teen Darwaza, which was built way back in 1415. It is a tri-arched gateway leading to the Bhadra fort. On the historical front, it was also one of the first public proclamations for women's rights in India, as Chimnaji Raghunath, Governor of the 1800s Ahmedabad, had the Teen Darwaza inscribed with a decree which, translated from the original Devanagari script, reads, "Let the daughter get her due share of father's property without any hitch. So is Lord Vishwanath's command. If you defy, the Hindu will have to answer Mahadev and the Mussalman will have to explain to Allah or Rasool." Progressive, and pretty succinctly put too. Also disclaimer time — if I haven't got the translation right, don't blame me, I sourced it from the Internet.
Just a few hundred metres down the road is the Jama Masjid, one of the oldest mosques in this region. Built by Ahmedabad's founder, Sultan Ahmed Shah I, the yellow sandstone construction has been standing since 1423. A beautiful and peaceful refuge from the flurry of perpetual activity that is Ahmedabad city, the mosque complex is absolutely gorgeous.