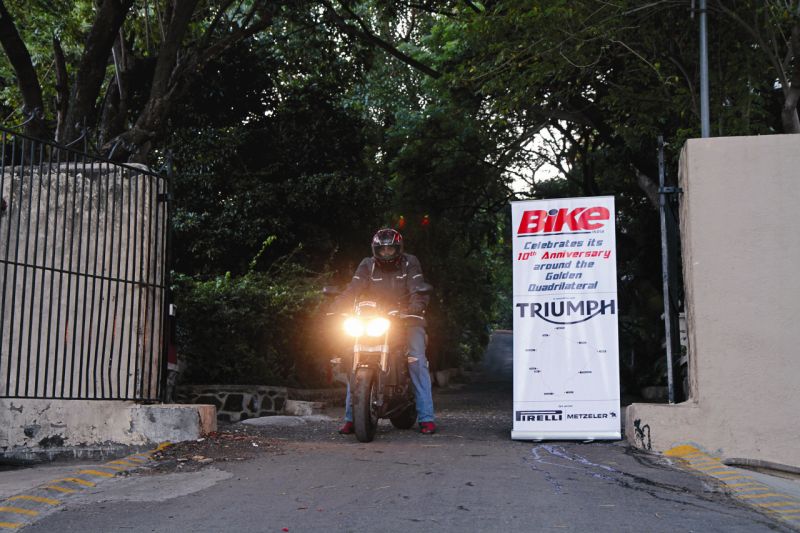 We set off on a pan-India trip astride the formidable Triumph Speed Triple down the legendary Golden Quadrilateral, exploring the myriad pleasures of glorious urban India along the way. Here's the first leg, as we set off from Mumbai and finished in New Delhi
Story: Harket Suchde
Photography: Rommel Albuquerque
"…and the road becomes my bride
I have stripped of all but pride
So in her I do confide
And she keeps me satisfied
Gives me all I need
…and with dust in throat I crave
Only knowledge will I save
To the game you stay a slave
Rover, wanderer
Nomad, vagabond
Call me what you will"
— 'Wherever I May Roam', Metallica
As the day we ride out on approaches, but one languid lunar cycle away, I stay up with queasy, anxious longing twisting knots in my stomach, the words to Metallica's 'Wherever I May Roam' reverberating through my cranial region, amplifying that yearning for sands of time to flow that little bit faster.
The worst part of a road trip is the anticipation, especially when you've known for some time that that exalted freedom and joy are peeking from just beyond the horizon. Finally, the day is almost here, and I know that a gleaming, gorgeous sport naked bike in the form of the Triumph Speed Triple awaits our pleasure. It isn't just the bike, though, but the fact that we'll be riding it across a legendary highway that connects major parts of our nation, bleeding every ounce of performance out of it in the process.
After a night of restless sleep, I'm ready, as are my comrades, the other members of the Bike India team who will accompany me on this thrilling expedition. The road is open and inviting, the warble of that 1,050-cc, 127-PS Speed Triple cuts sharply through the air, and we're off to pursue that flighty temptress, adventure.