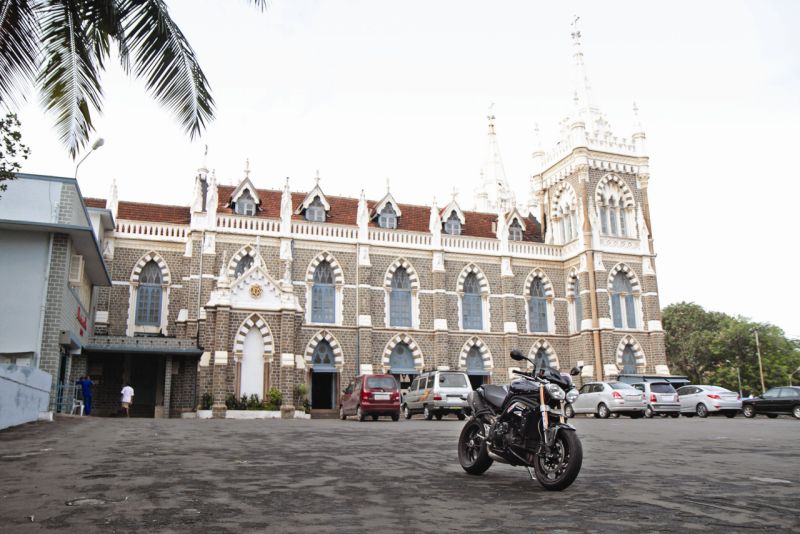 In Bandra we looked upon the magnificence that is the Worli Sea Link from afar (alas, the grimy reach of 'bikerpartheid' stretches here too), and then moved on to check out some local graffiti on Carter Road. Yes, Carter Road's been tagged, and from what I understand, the law-skirting bombers picked that particular wall in the lane diagonally opposite the dog park due the locals' propensity to leave paan stains and other even less desirable fluids emanating from their orifices here. The irony is that the street artists are considered the vandals in this situation, the very same people who are adding a certain amount of individuality, creativity, and chutzpah to an otherwise banal and blemished wall-face. And 'doing insane shit' has pretty much been my motto for the rest of the ride (and life in general). After admiring the graffiti and cooing at all the oh-so-adorable pooches padding along in the vicinity, we set off to the illustrious Mount Mary's Church, or Basilica of Our Lady of the Mount, as it was originally christened (pun intended – I'll get my coat now). Church visit done, and it was time for a quick bite.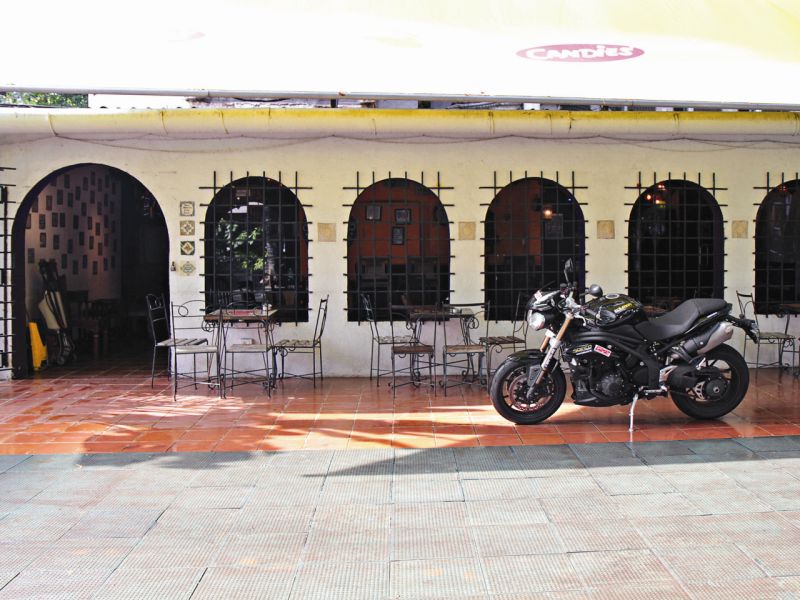 After all, hauling the bike around for minute adjustments during a shoot is exhausting work. Omelettes and coffee were consumed at the renowned Candies and we were ready to hit the road properly, the bike firmly pointed towards NH 8 with Ahmedabad in the Speed Triple's cross hairs. Before we did that, though, we stopped over at Triumph's Mumbai dealership and met the team there for a quick chat.
Back on the highway, the roads were fair for the most part, and we were doing pretty decent time too, but all that came to a screeching halt once we approached the Bharuch-Ankleshwar stretch and got caught in the massive traffic jam at the Sardar Bridge built across the Narmada. A long and frustrating couple of hours later I was out of the chaos and on open roads again. But a few kilometres ahead of this bridge, we stopped for a re-fuel and I noticed an intriguing monolith that was giving off a distinctive place-of-worship vibe.