Every rider worth his/her salt has ridden to Khardung La, but what if a young woman were to do it on a two-wheeler completely out of place for the terrain? Bike India rides with champion stuntwoman Anam Hashim to the top of the world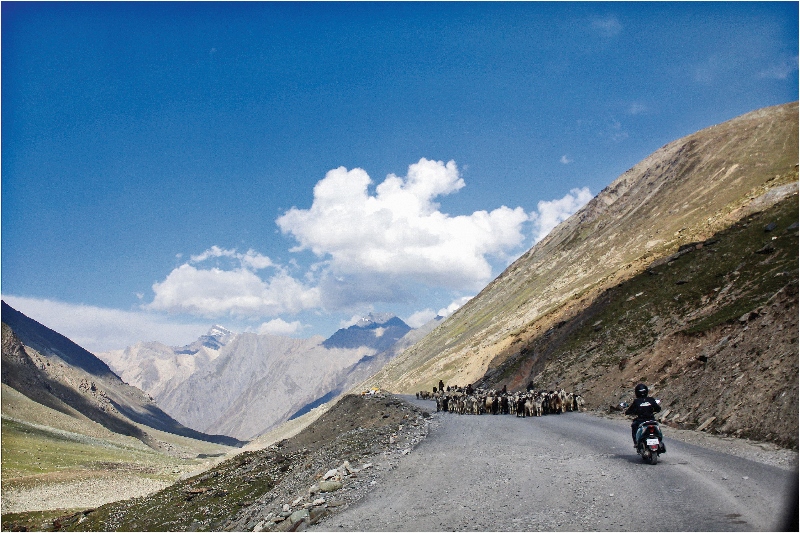 Story: Anam Hashim, Gaurav Nagpal
Photography: Aditya Dhiwar
For any biker, two is greater than four (who said we are good at maths?), and so it has been for me for a few years now. Stunt-riding is my passion since the time I would practise, on the sly, on the scooters and motorcycles at home and when I wowed a group of boys practising stunts on the road. Riding is something I really enjoy. So when the chance came to ride to Ladakh and to Khardung La (the highest motorable road in the world), I jumped at it without a second thought.
Apache? Draken? TVS-BMW? I was rubbing my hands in glee thinking about what I would be riding, but surprise, surprise – it was a TVS Scooty Zest 110. Really? It matched my frame, but how and why would you take a Scooty to Ladakh? I love challenges, though, and after two weeks of intense gym and running exercises, I was in Jammu to begin my ride. Accompanying me was a support team from the Bike India magazine.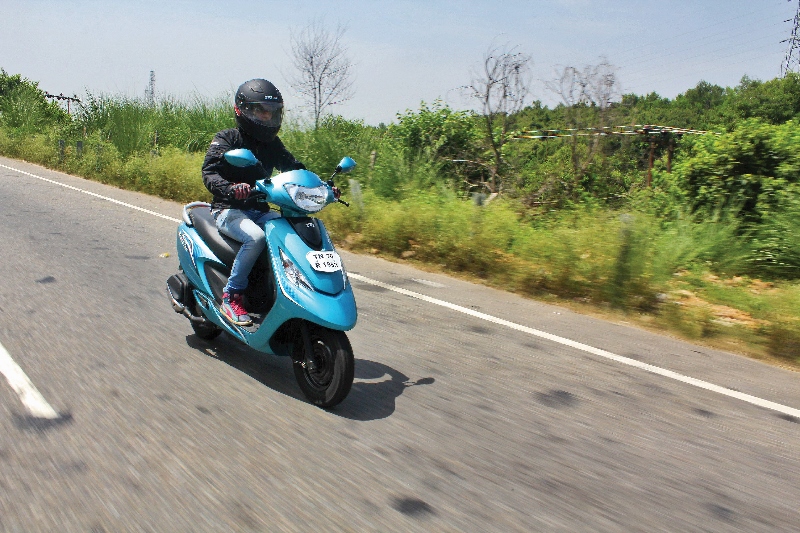 This was my first visit to Jammu but, contrary to my expectations, it was hot. Soaked in sweat in no time, I rode out of Jammu quickly and confidently, thanks to the good roads and the nimble nature of the TVS Scooty Zest 110 itself. Dodging the scary bus drivers soon became second nature, as well as motocross-style stances on the rough patches, and more than a few heads turned at the sight of a girl in full riding gear on a TVS Scooty Zest 110, rarer than the proverbial blue moon. In a few hours, we reached Patnitop, our halt for the night.