Disregard the attractive price tag for a moment, because Suzuki have uprated the 150-hp naked bike for 2021. The engine is now Euro 5-compliant, revs an extra 1,000 rpm, and, although quoted peak torque is down, Suzuki assure us the torque curve is smoother and fatter than earlier. There are new electronics, a new dash, an up-and-down quick-shifter as standard, and conventional traction control (TC) with greater refinement. There is a bold new look as well
This is more of a tweak than a complete overhaul and, remember, the roots of this engine date back to the GSX-R1000 K5 from 2005. Capacity, bore and stroke, and compression are the same as before, with new camshafts, camchain, and valve springs, along with a new slipper clutch among the most significant changes. There is also a completely new exhaust (to meet Euro 5 norms) along with smaller and lighter electronically controlled throttle bodies. The 40-millimetre throttle bodies (down from 44 mm) have been designed to give a smoother feeling upon opening.
The end result is an increase from 150 hp at 10,000 rpm to 152 hp at 11,000 — not a huge step. However, the increase in rpm is interesting. Peak torque is down from 108 Nm at 9,500 rpm to 106 Nm at 9,250 rpm, but the all-important torque curve is now smoother, with a noticeable increase in the mid-to-high rpm range.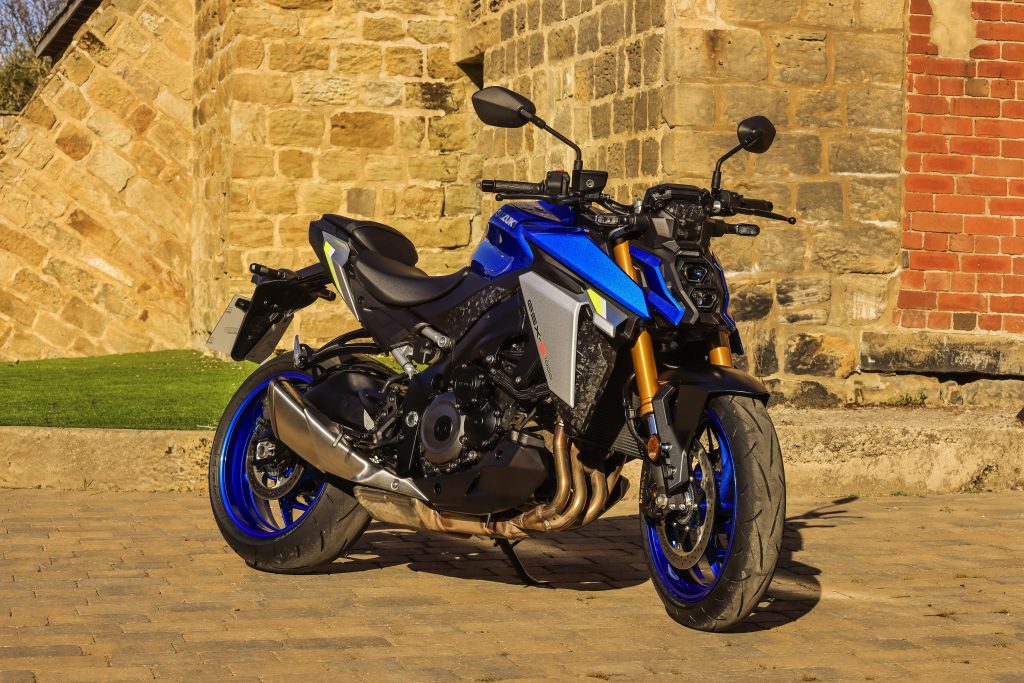 The Suzuki sounds a little old school and makes a charismatic induction noise much like an older GSX-R1000. I do not mean this to be derogatory, far from it. I have always liked the sound of the in-line four-cylinder; it sounds meaty.
[Read more…]