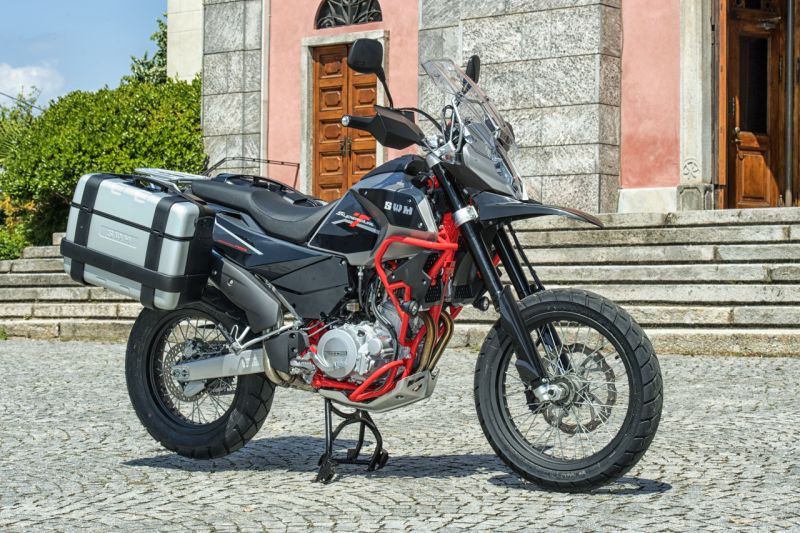 Does it look the part?
Yeah, it does. This middleweight adventure tourer is surprisingly compact, a bit tall and, as you would have guessed, has acres of ground clearance. The beak-like front fender, small headlight and tall windscreen give the SuperDual plenty of European appeal. While the SuperDual T we rode comes with a 19-inch front and 17-inch rear wheels, with dual sport Metzeler tyres. This setup is more apt for road riding. On  the other hand, the X version gets larger 21-inch front wheel and 18-inch rear, with tyres that can tackle more severe off-roading sections.
In fact, the T also comes with several useful features including knuckle guards, dirtbike style footpegs and rear brake lever, guard to protect the engine and radiator, and extra lights near the radiator. It also gets a handy luggage rack behind the rear seat.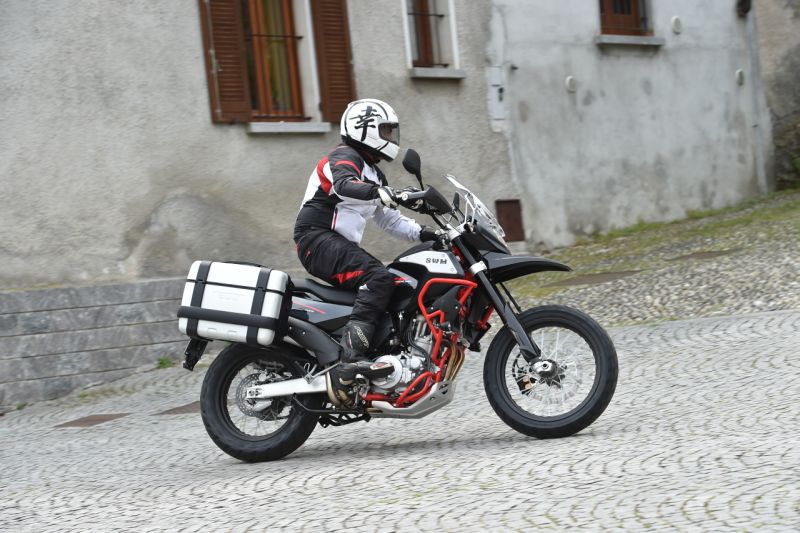 Will the height of the SuperDual be an issue for us Indians?
Well, it's a tall bike with a saddle height of 890 mm. To give you a perspective, the Triumph Tiger's seat height is over 100 mm lower and the Ducati Multistrada 1200 is about 50 mm less than the SWM. Our test bike had optional, full-size panniers attached which made getting on or off the bike quite a task for an average built Indian. Moreover, every time I clambered over it my boots scraped the panniers, in spite of being cautious. But this tall stance gives it massive ground clearance (read: 180 mm). So, as long as you are standing on the pegs and have the throttle open, it can go over practically any surface or road condition. No sweat.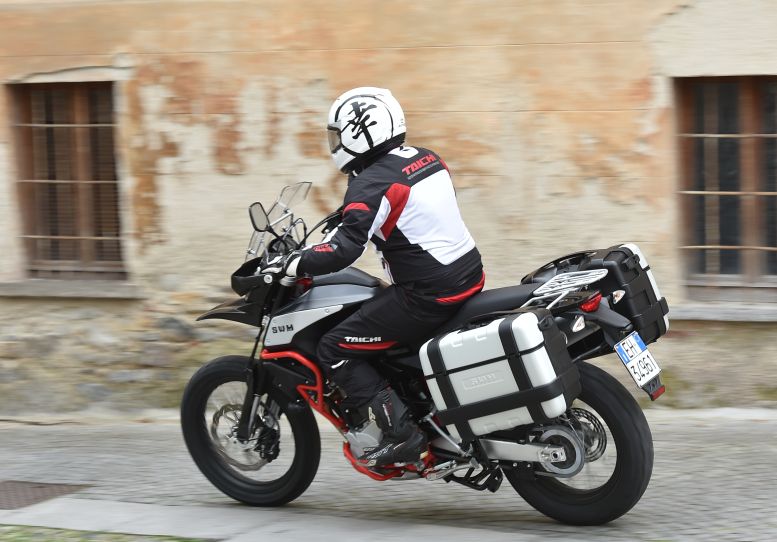 Does it have the firepower?
It's not bad, actually. The 600-cc single pumps out 54 PS at 7500rpm and 53.5 Nm of torque at 6500rpm. In the short ride experience, low-end power felt just adequate to get things moving, but it is between 4,000-5,000 rpm where the SWM really gets going. It happily climbs the revs all the way to the red line, with a fairly enticing exhaust note.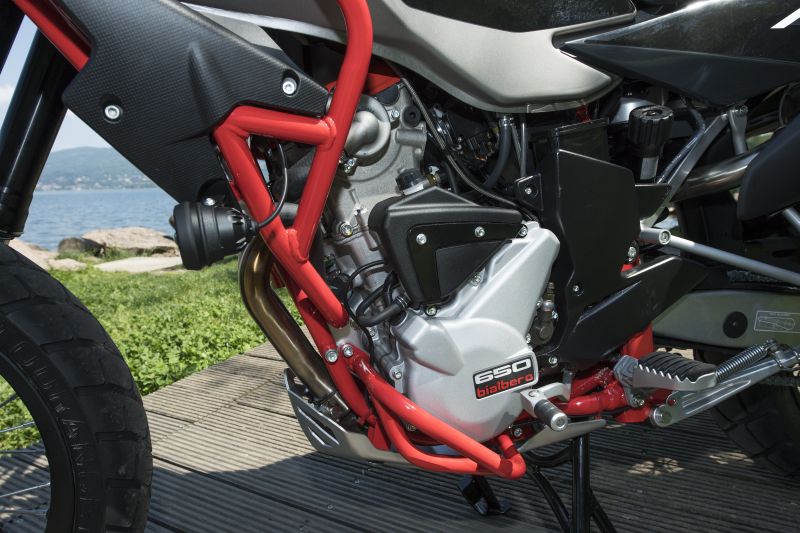 It gets fuel injection and liquid-cooling, but still feels and sound like an old-school single cylinder. The usual large single cylinder vibes are evident during idling, but this eases out as one gets going. The fuelling could have been better to make the throttle response more linear, especially in the stop-go traffic.