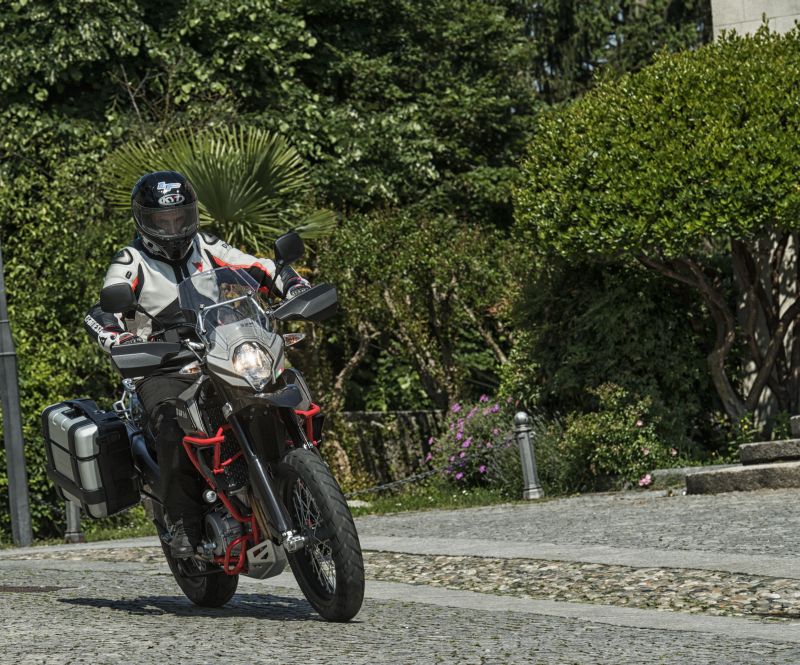 Can it take on the Indian highway?
Honestly, most of the riding route was either on narrow streets or hill roads with sharp bends. So, we hardly got a chance to pin the throttle much. When ever there was an opportunity, the SWM managed to hit three digit speeds on the tiny digital display, without the motor feeling strained. The taller gear ratios makes it a relaxed mile cruncher on the few open stretches that we got to experience.
What's most impressive is the suspension setup. Doing the duty up-front is a 45 mm up-side-down fork with rebound adjustment in combination with a Sachs monoshock with completely adjustable preload, compression and rebound. Soaking up all the undulations, the front suspension travels 210mm and there is 270mm of travel at the rear. The SuperDual is truly a dual-purpose bike as the name suggest, and can tame pretty much any road surface that it comes across.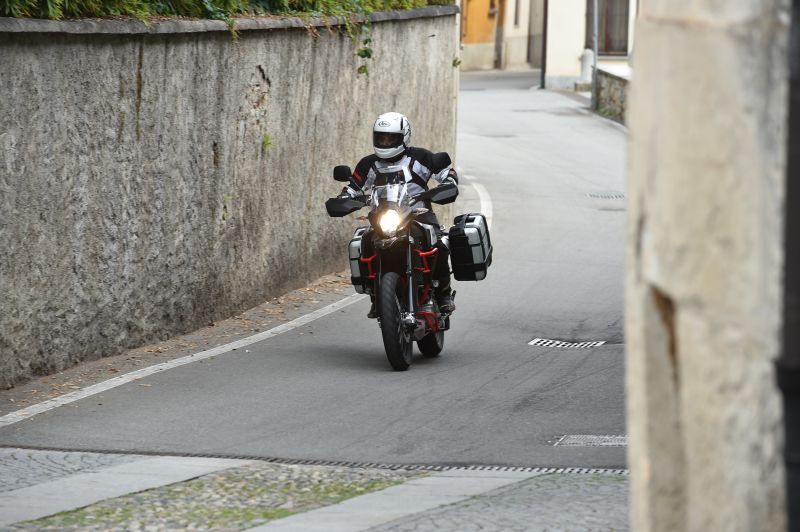 And in the city?
The tall stance with the taut suspension and the dirtbike inspired steel single beam, double cradle frame gives the SWM SuperDual T great agility. Whether weaving through traffic, or negotiating sharp hairpin turns, the bike felt nimble and impressively alert. And the great grip from the Metzelers only boosts confidence further.
As with all tall bikes, one needs to be careful in traffic though. To stop and balance the bike, the rider has to slide off the seat to get one foot on the ground – motocross style. The SuperDual also gets a 300mm single disc in front and 220mm disc at the rear with ABS as standard, which is reassuring.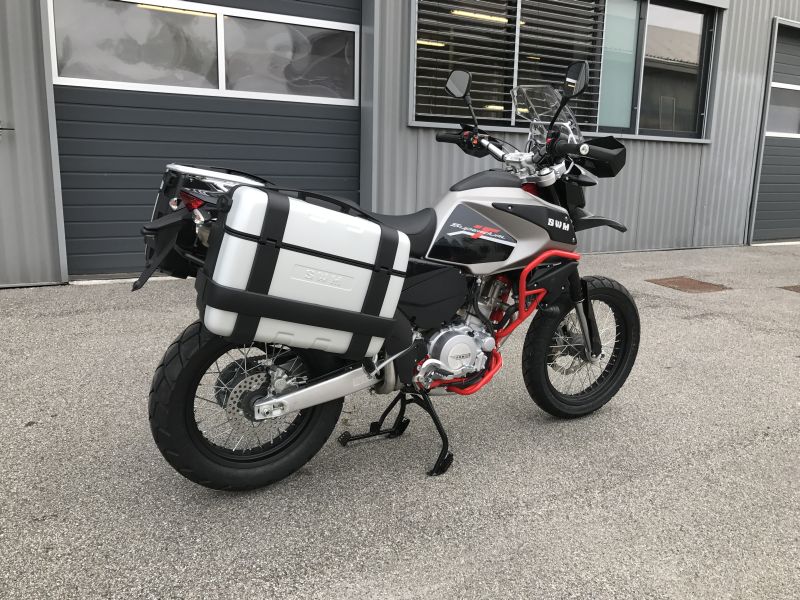 Launch date and price of SWM SuperDual 650 T in India?
MotoRoyale are working to get the Euro IV version of the bike homologated, which means the SWM SuperDual T will reach their multi-brand showrooms before the end of 2017. These will be assembled in India, and depending on the implementation of GST and the impact it has on other taxes on imported CKD bikes, we're guessing it will carry a sticker of between Rs 5-5.5 lakh.