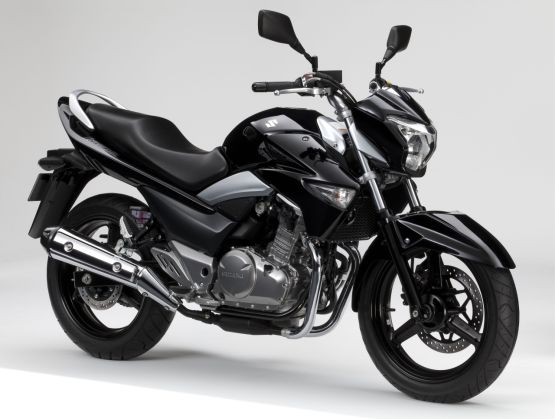 Suzuki Motorcycle India have finally got onto the bandwagon of 250cc motorcycles with the new Inazuma 250.
The Inazuma, which means 'lightning' in Japanese, is styled along the lines of the B-King superbike, which was introduced five years ago in select global markets. The wide, muscular design was inspiration for a smaller, more practical offering, which, over the years has been offered in various markets like the UK.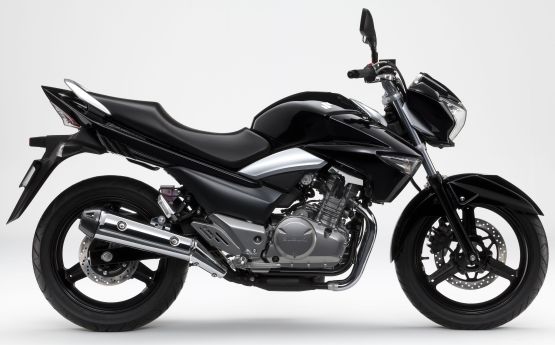 Power comes from a 248cc, SOHC eight-valve, inline-twin motor. The output figures haven't been announced by Suzuki even in the brochure, but the UK model makes 24 PS at 8,500 RPM and 22 Nm at 6,500 RPM. Those numbers seem mediocre at best, considering the options we have available today, but they also arrive much lower down, which is a good thing for rideability. The 13.3-litre fuel tank, 140-section rear tyre and three-spoke alloy wheels add their bit of style, but essentially, it is in fact a basic, 250-twin which we expect will bring loads of quality and refinement in a package which takes a different approach – that of a naked street bike – from the others, especially for the price.
That's saying something, because the Suzuki Inazuma is priced at Rs 3.17 lakh ex-showroom, Pune. That would take it in the region of Rs 3.5 lakh on the road. Alternatives, then, are aplenty, but if you want to be different and want a smooth operator without the fuss, the Inazuma seems like a good package to put your money down on.
Story: Jim Gorde
Images: Suzuki Motorcycles UK