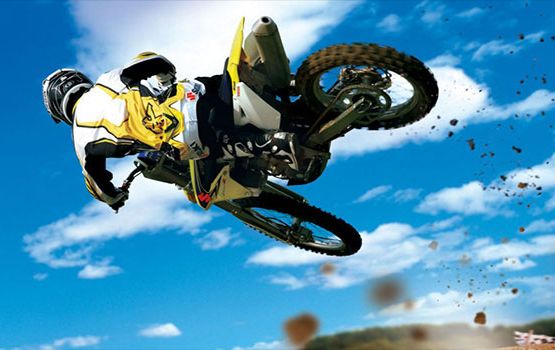 Nope. It's not a typo. Suzuka Motorcycles have launched their range of dirt bikes in India, and they're a bunch of little monsters.
Suzuka Racing Motorcycles have entered the Indian market space with three models from their Sport Motorcross model line. The three bikes include pair of 223s and a 250, all of which are focussed on the off-road and are competition bikes, which means that you can't use them on the road. We are as disappointed as you, but ironically, bullock carts and tractors are okay, but motocross bikes aren't. That's just the way it is here, unfortunately.
Back to the bikes though. The first is the SRM250 AC 2V powered by a 223cc air-cooled, two-valve single making 16.3 PS at 7,000 RPM and a peak torque of 17.5 Nm at 5,500 RPM. It is paired to a 5-speed transmission. At the front is a 80/100-21 tyre with a meatier 110/90-18 at the rear. A single disc front and rear with ABS is standard. The fuel tank is 6 litres. But all of those are okay, because the bike only weighs 115.5 kg. It also features a ground clearance of 300mm! The SRM250 WC 2V features the liquid-cooled version of the 223cc motor but puts out the same power and torque figures. Both have a top whack of 120 km/h.
The SRM250 is the most powerful of the lot. Although it is similar dimensionally and mechanically, it is powered by a larger 250.1cc four-valve, liquid-cooled motor with 22.4 PS at 8,500 RPM and 20 Nm of peak torque coming in at 7,000 RPM. This one weighs one kilogramme more at 116.5 kg, but manages a higher top speed of 135 km/h.
The pricing starts at Rs 3.4 lakh for the SRM250 AC 2V, with the WC 2V costing Rs 5,000 more. The SRM250 costs Rs 3.65 lakh. The prices are mentioned as "on-road, Pune" but since they aren't road-legal in the first place, let's go with all-inclusive, Pune. The dealer network is being readied with Gujarat all set for deliveries.