Everything that goes must also come to a stop and with that we reach the brakes of the four bikes here. Needless to say, all the bikes get a front disc, but where the CB Trigger edges ahead of the competition is in the presence of a rear disc and Honda's Combi Brake system that engages the front and rear brakes simultaneously when you hit the rear brake. The system works well and stops the bike in quick time without any drama. The brakes have enough bite and feel progressive too. The brakes on the Gixxer and FZ do a great job too of bringing the bikes to a standstill with their offer of bite and progression. The Xtreme's brakes aren't too bad either and offer good bite, but they lack the progressive feel of the other three motorcycles here.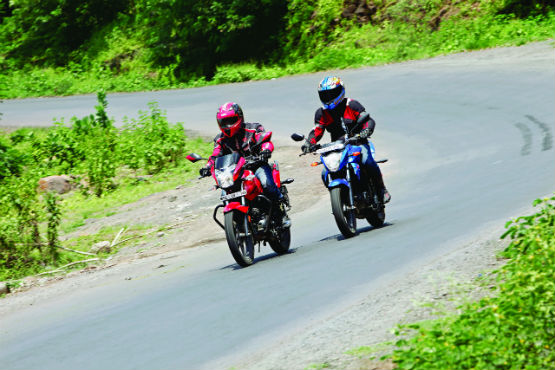 Finally, it all boils down to the money bit of the equation. At Rs 88,395 (OTR, Pune), the Yamaha FZ S-FI v2.0 is the most expensive motorcycle among the trio under consideration here. Sure, it's got a lot of visual appeal and it does provide a lot of thrills as well with its great handling package, but for that much money there just isn't enough bang for the buck. The least expensive among these three bikes is the Hero Xtreme with a sticker of Rs 75,424. It's the most fuel-efficient bike too, making it the most cost-effective motorcycle here. Not to mention it's also the quickest accelerating. If only it had the handling, ride and visual appeal to match. So far as the remaining two are concerned, it's a really close call. For Rs 84,214 what you get with the Honda CB Trigger are refinement, decent looks, able handling, great ride, good fuel economy and superb comfort. You also get the best brakes in the business.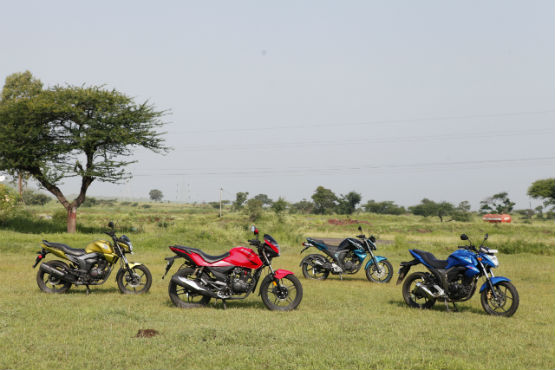 Meanwhile, with the Suzuki Gixxer, which will set you back by Rs 81,900, what you get are great visual appeal, sporty feel, great handling and ride, the best combination of acceleration and top speed, refined engine, good brakes and decent fuel economy too. So if you're the sort who'd prefer a slightly relaxed commuter-friendly 150-cc motorcycle, then the Honda is the more all rounded product and should be your pick, but if you're looking at something sportier, then go for the Suzuki. So far as value for money is concerned, they're equally good.