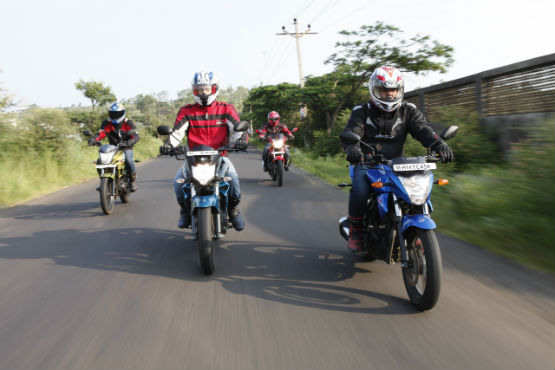 Speaking of gears, the Yamaha has the best shifting five-speed gearbox in the business with slick shifts as gears slot in with a positive click. The FZ is followed closely by the Gixxer and then the CB Trigger (though we would welcome a transition from the heel-and-toe shifter to a toe-only shifter on the Honda). In the battle of the gearboxes too, the Xtreme loses out with a 'box that feels just about par for the course.
To ride, the Gixxer moves ahead with the sportiest feel, courtesy a fairly rev-happy engine combined with a well-sorted transmission and chassis combo. Breaching the 80 km/h marker happens in 9.1 seconds compared to the Honda and Yamaha, which take 11.19 seconds and 9.29 seconds respectively. To our surprise, though, it is the Xtreme that has the fastest acceleration to 80 km/h with a time of just 8.82 seconds. At the far end of the speedo, though, the CB Trigger records the highest top speed of 112.13 km/h with the Gixxer following close on its heels at 111.45 km/h. The Xtreme and the FZ, meanwhile, can get up to no more than 110.8 km/h and 110.9 km/h respectively. This means that the Suzuki has the best combination of acceleration and top speed in this test.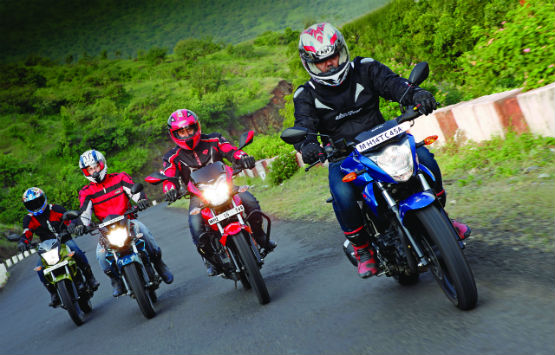 However, figures can only communicate half the story, especially in the case of motorcycles since riding one has a lot to do with sensation. Here the Gixxer shoots ahead. It is both sporty as well as refined. It has a slightly peaky edge that makes you want to crack the throttle open and the fact that it keeps developing its speed when others seem to want to give up makes you want to go faster with a correspondingly wider grin pasted on your face. Admittedly, the Xtreme is quicker accelerating but the lack of refinement really tells on the rider and can be a deterrent when it comes to giving it the stick. In terms of character alone, it's the Trigger that comes close, but it lacks the Suzuki's sportiness.