Bike India was in the magnificent city of Chiang Mai, Thailand, recently to ride the equally stunning Ducati Monster 821. Here's an insight into the imprint Ducati's smaller naked street bike left on our consciousness
Story: Harket Suchde
Photography: Ducati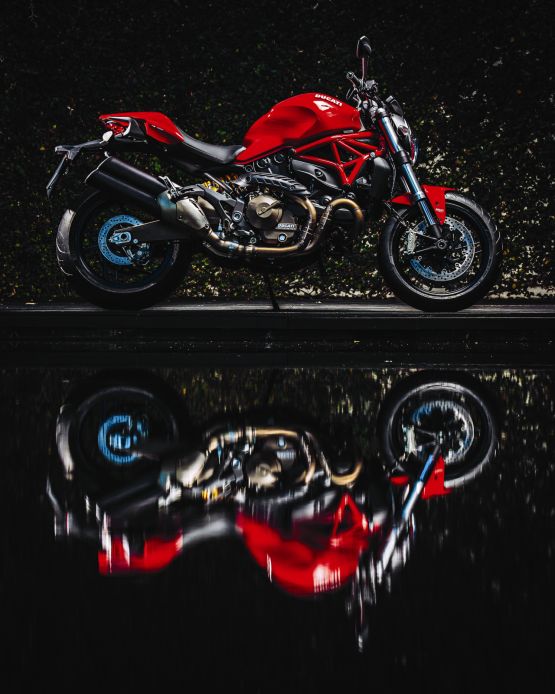 Monsters have been firmly present in the mythologies of yore. Specimens such as the Cyclops, Chimera, Minotaur and Medusa are among the many that have been woven into Greek mythology. The Nordics have the Kraken, giants and trolls among their catalogue of monsters. Here in India too, we've grown up with tales of the wicked deeds of asuras and rakshasas.
If you're of the biking persuasion, then you'll know that the Italian bike-making legend Ducati too have their own assemblage of Monsters, and I had the opportunity to storm one of their very breeding grounds and try taming one of them. So, like the heroes of legend, I traversed across the seas to foreign lands, garbed for battle. With helmet in hand and draped in my battle gear bequeathed unto me by none other than Zeus, I tracked down the Monster 821 that it was to be my destiny to tackle, and looked it right in the eye.
Ducati Marketing Director (Asia) David James spoke about Ducati's approach to winning over consumers as seduction as opposed to conquests, and judging by the Monster's visual appeal, that's exactly what they're trying to do. Built in Ducati's pantheon in Italy, the Monster's design follows the ethos of "Bologna dove corre la passione" (or "Bologna drives passion").