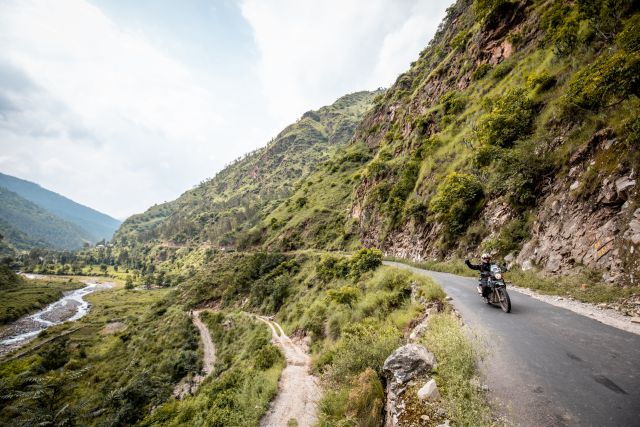 Day Three
Located at 10,800 feet above sea level, Jalori Pass was our first stop for the final day. After stopping at the top for a quick group photograph, we headed off towards the trails. The first set proved to be an unforgettable experience because, in addition to the breathtaking views, there was also the thrill of riding along a trail that had a sheer drop on one side. After getting dirty, we followed the road to a nearby village where we stopped off to savour the local cuisine.
At the end of the ride, all of us agreed that it was more than just a customer event. The whole team from Royal Enfield did a commendable job of managing the event.
We learned a lot from each other about riding off-road and came off better equipped to tackle such terrain in the future. Royal Enfield are planning to conduct more such Unroad events across the country in the upcoming months. Look up their website to see if they conduct one close to you.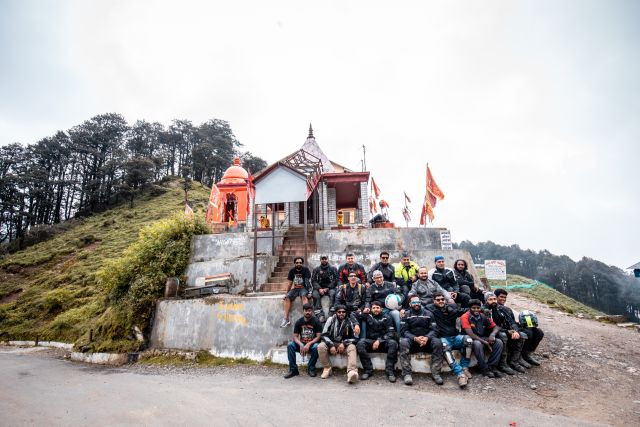 Do you want to realize your motorcycle's full potential off the road and expand your horizons as a rider? Then events such as these are a great place to start. The curated routes and technical support offer you a safety net that encourages you to push your limits. Besides, do you really need an excuse to take a motorcycle and go off road?