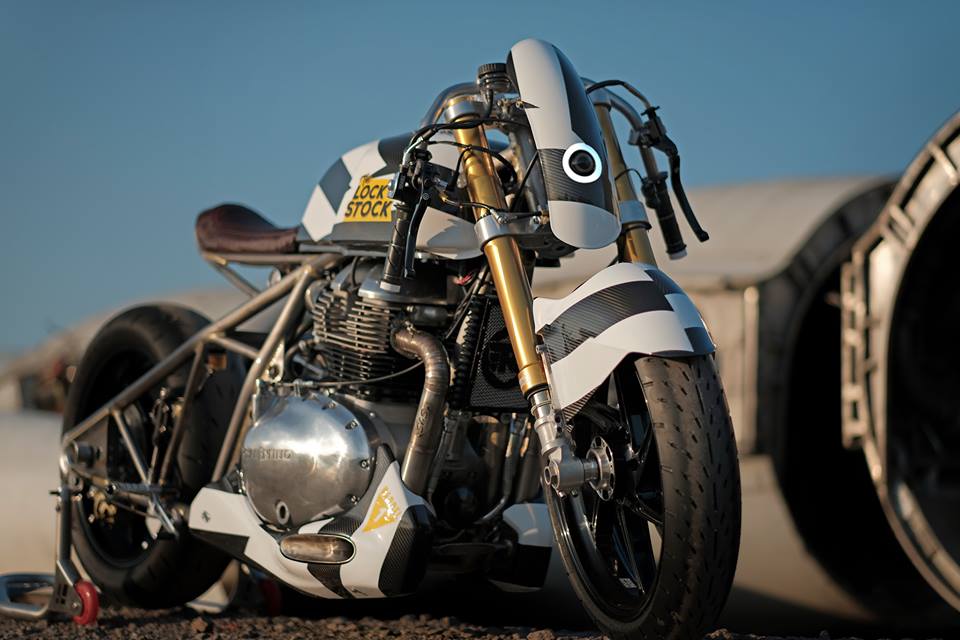 Royal Enfield have unveiled their purpose-built dragster, the LockStock. This unique one-off proves that RE have a few design tricks up their sleeve.
Royal Enfield are making louder noises in London off-late, having relocated their HQ back to UK, and their attention-grabbing concept at the Bike Shed London 2018 is the latest example of this. The low-slung motorcycle is the brand's interpretation of a dragster motif. A minimalistic front cowl and an equally frugal front mudguard help the motorcycle stand out. The rear shock-absorbers have been traded for what appears to be an extended rigid frame like the dragsters of yore.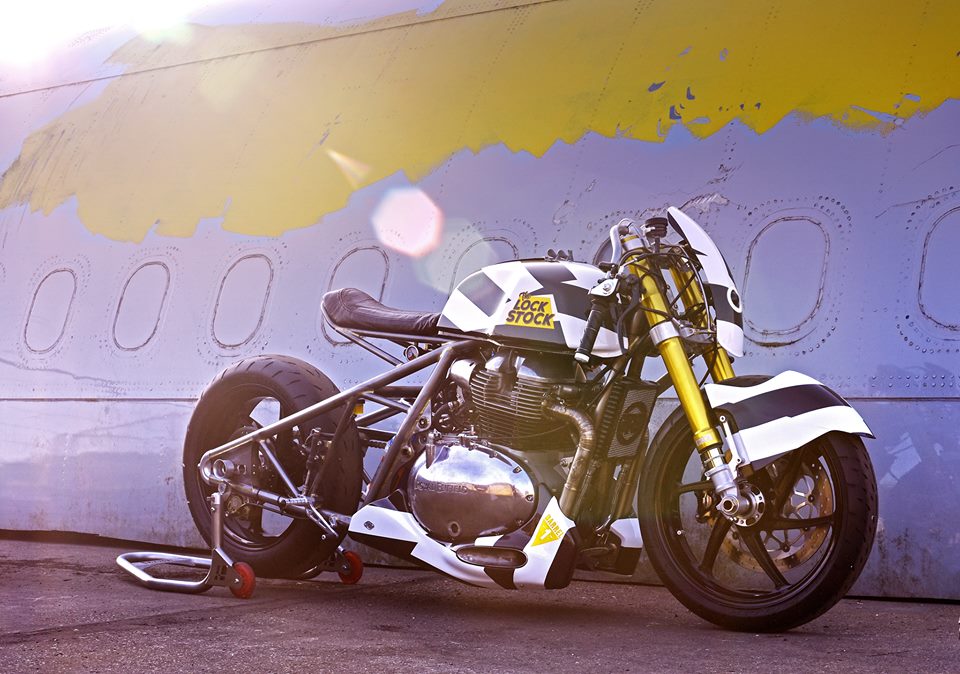 The LockStock is powered by the 650-cc parallel-twin that will do duty in the upcoming 650 Twins. Legendary US-based engine maker, S&S Cycles, have worked their magic on the 650-cc mill. The finished product is an 865-cc powerhouse with nitrous injection. Perhaps, the most powerful Royal Enfield till date.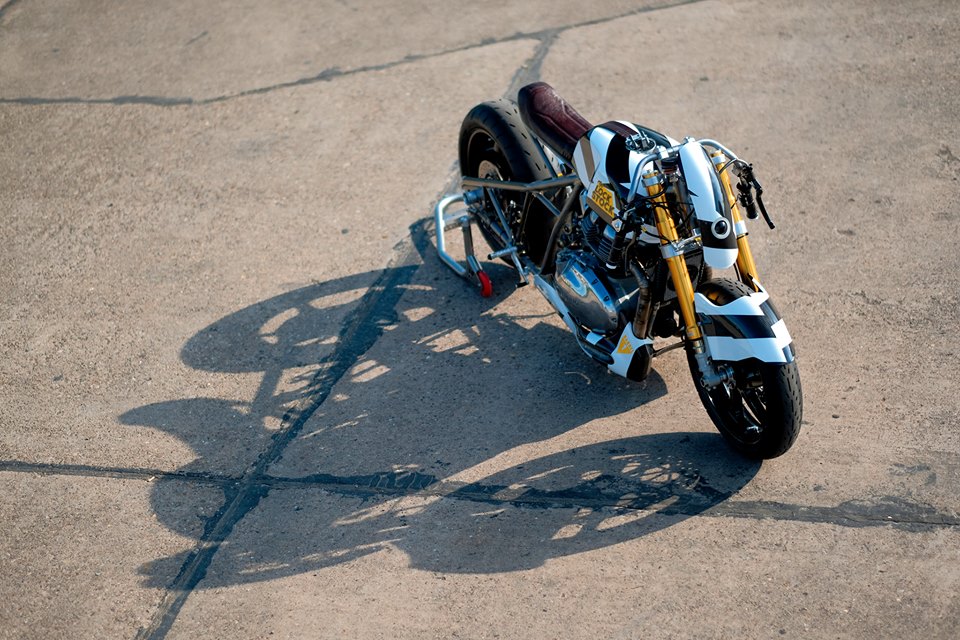 Renowned chassis makers, Harris Performance, have contributed towards building the brazed-steel drag-racing frame. The handlebar is pointed downwards at an angle that is almost perpendicular to the ground. There's something you don't see every day. The headlamp unit seems to have been made up of parts left over from that chopped-off fender, and the monogrammed oil cooler stands out too. Those stubby exhaust pipes that end right below the engine also add to the oomph factor.  All in all, the LockStock is quite the looker, and will definitely turn heads. Its appearance has also ramped up the excitement factor for the upcoming Royal Enfield 650-cc Twins from which it borrows its engine. Want to know more about them? Click, here.
Story: Joshua Varghese