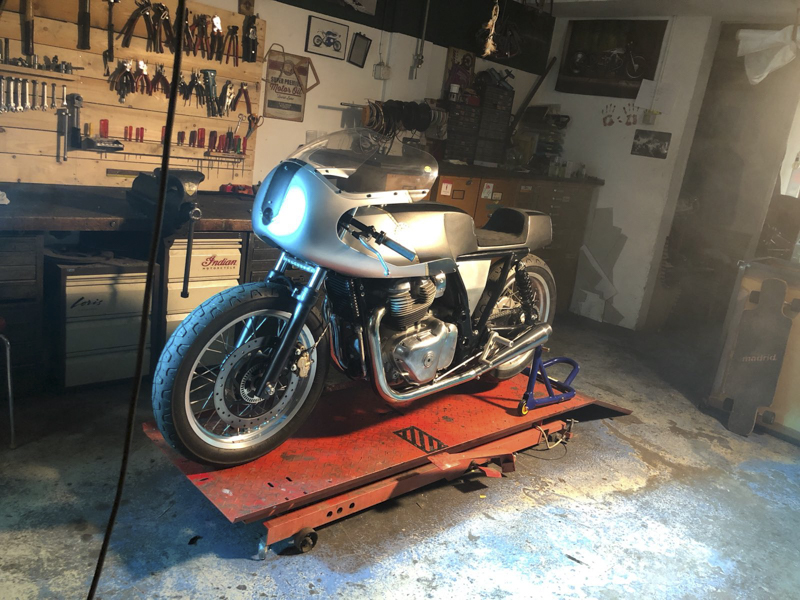 The 7th edition of Wheels and Waves was an eventful one for Royal Enfield. At the venue in Biarritz, France, they unveiled Lock Stock, Rohini, and Interceptor.
The dedicated surfing and motorcycling festival is a highly-anticipated event in Europe. Especially among custom-motorcycle builders. Of the three new motorcycles unveiled, Rohini and Interceptor are completely fresh designs. Whereas, the Lock Stock, seen previously at the Bike Shed in London, is a purpose-built dragster, perhaps, the most powerful Royal Enfield ever. The other two are custom-built motorcycles that are based on the upcoming Royal Enfield Twins.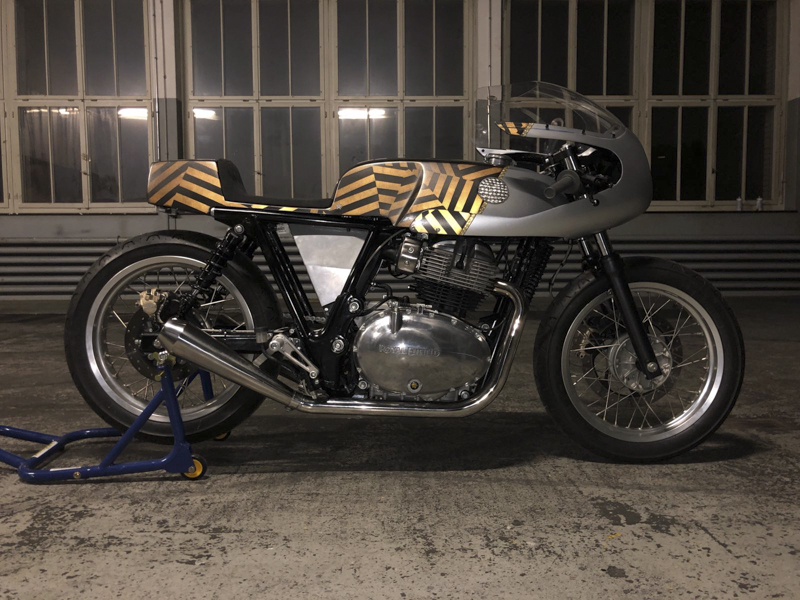 The Rohini began its life as a Continental GT 650. Swiss custom-house, Young Guns Customs, were inspired by RE's image and India's space programme. Particularly the "Rohini" satellites which were launched back in 1979. At first glance, it is evident that Young Guns Customs have tried to keep the motorcycle as stock as possible. The front of the café racer is shrouded by a small fairing. While it looks like a conventional café racer, Rohini has a rather interesting card to play. In the dark, the classic appearance of the motorcycle transforms into a snazzy look courtesy of some special reflective paint. It adds a contemporary touch to an otherwise retro approach.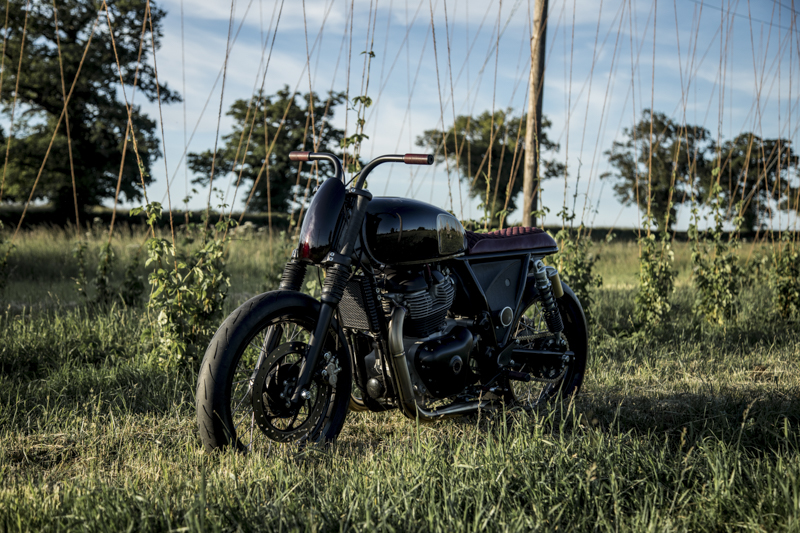 As the name suggests, the Interceptor started as an Interceptor 650. By the time UK-based Old Empire Motorcycles finished working their magic, only the bare essentials of the motorcycle remained. The handlebar has been stripped bare of brake and clutch levers. The clutch cable winding down from the left handlebar leads us to speculate that the clutch is disengaged by a twist of the left-hand-side grip, a system that is popular with custom-motorcycle builders. The metallic red paint, and Oxblood leather and Alcantara seat add a touch of sophistication to this otherwise simple design. It is not all old-school though. The Interceptor features a keyless ignition integrated into a pair of riding gloves. That's neat isn't it?
Royal Enfield are appearing at the festival for the fourth time, and they are already making waves with their eye-catching designs. After being teased with these amazing custom designs based on the Twins, anticipation for the India launch of the Interceptor 650 Twin and the Continental GT 650 Twin will surely build further among RE's loyal fanbase here.
Story: Joshua Varghese