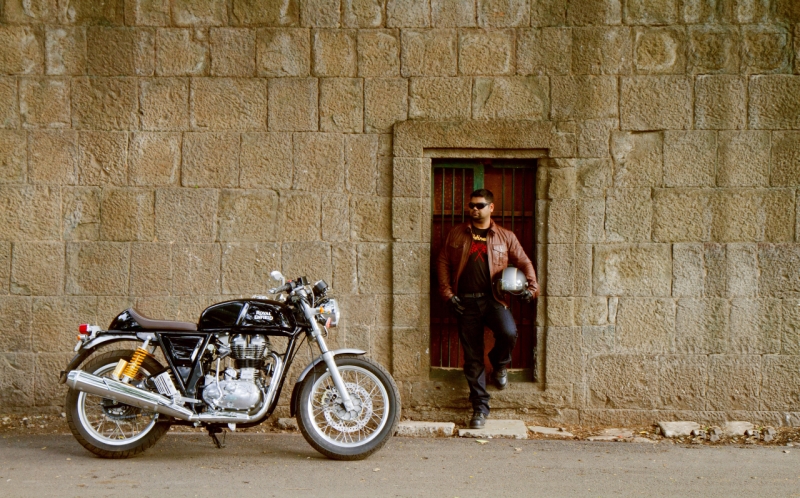 Despatch riders rode long and hard, day and night; the message had to be delivered. Royal Enfield have once again harked back in time in an entirely different way: by re-creating the despatch kit from the World Wars.
Story: Jim Gorde
Photography: Rommel Albuquerque
Style is one thing. Substance is another. Few motorcycles can boast of the appeal that Royal Enfield bikes command. With their heritage being their foundation, they continue to deliver timeless and classic works of motorcycling art. The Continental GT addresses the demands of the café racers and the Despatch line of motorcycles takes us back to the times of the War. There are few reasons holding you back from owning what will always be a rich piece of history.
To further the experience, Royal Enfield have also added to their portfolio specifically-crafted Despatch Rider gear, and we have the low-down for you right here.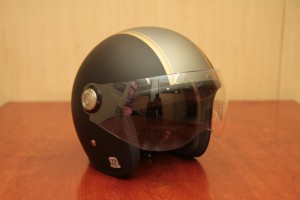 Helmet (RRGHEA000004)
A lid to match the bike? Of course. The Vintage Goldline, with its gold pinstripes complements the bike perfectly while keeping your noggin and its contents absolutely safe.
Price: Rs 1,999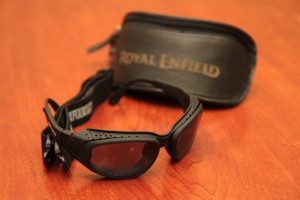 Eye-wear (595118/B)
Comfortable, effective and stylish, the Modular Eyewear is equipped for every need. With a choice of temples or elastic strap, these anti-fog shades are perfect for sunny or dusty days.
Price: Rs 5,499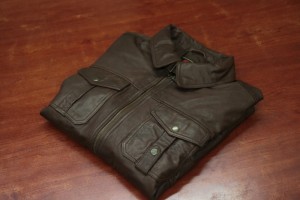 Jacket (RLAJKA001004)
Leather jackets and biking go together like idli and sambar, and this Classic Aviator Jacket is a fine addition to any wardrobe. Soft leather outsides, polyester inside, it shields and protects while upping the style quotient.
Price: Rs 17,999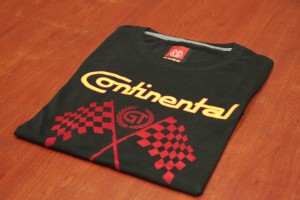 T-shirt (595473/B)
Staying cool and comfortable is as important as being warm. The GT Flag T-shirt works well with the jacket. I mean, who doesn't love cotton?
Price: Rs 999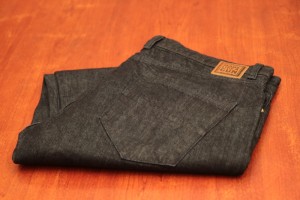 Denims (RLADNA000118)
There's something about riding and denims which just fit together. The Selvedge Regular Fit Denim, like its tag, is made like a gun, and surely makes a statement.
Price: Rs 4,399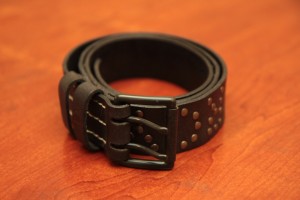 Belt (RLCBEA000042)
When things get tough, don't be caught with your pants around your ankles. The 'Royal Enfield' Studded Belt is as cool as the proverbial icing on a cake.
Price: Rs 2,499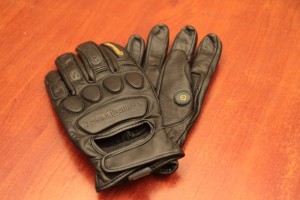 Gloves (595356/B)
What is it that has four fingers and a thumb, but no flesh and bones? That's right, a glove. And these GT Short Leathers fit like a second skin and keep those piggies safe.
Price: Rs 1,899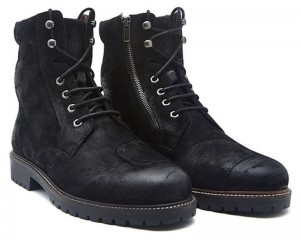 Boots (RFTWSOA000013)
You have clothes and the motorcycle, and all that's left are the boots. A pair like these Hussar Wax-brushed Suede Riding Boots are always appreciated — both on and off the bike.
Price: Rs 6,599
You can check out the entire range here: http://store.royalenfield.com/pages/despatch-rider
Royal Enfield are on the upswing with their motorcycle sales growing and their venture into new markets. The company has the Bullet 350 and 500, Bullet Electra 350, Thunderbird 350 and 500, Classic 350 and 500, as well as special versions of the Classic 500 – the Desert Storm, Chrome and the limited edition Despatch Model – and the Continental GT 535 on sale, with the new adventure tourer, the Himalayan, due to arrive shortly as well.