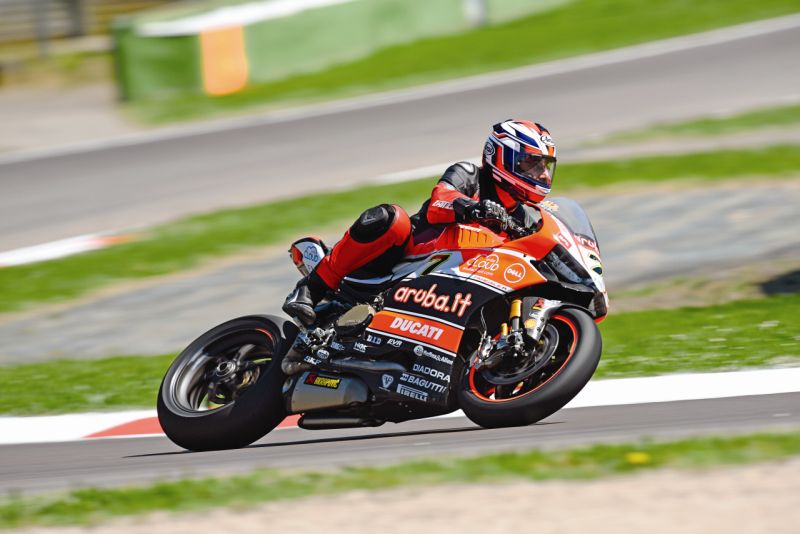 It was hard on the brakes and down to the first for the Tosa hairpin and as I put down the power, the front end went light and stayed that way till I came over the blind crest in the fourth gear well in excess of 200 km/h before shifting down one gear for the left-hand third-gear Piratella corner, then up to fourth through the turn 11 right kink before braking hard and down to the second for the tight right-hand Acque Minerali. As you exit, it is a steep uphill and the front is in the air most of the time till you roll off and start braking hard for the first-gear tight right-left Alta chicane.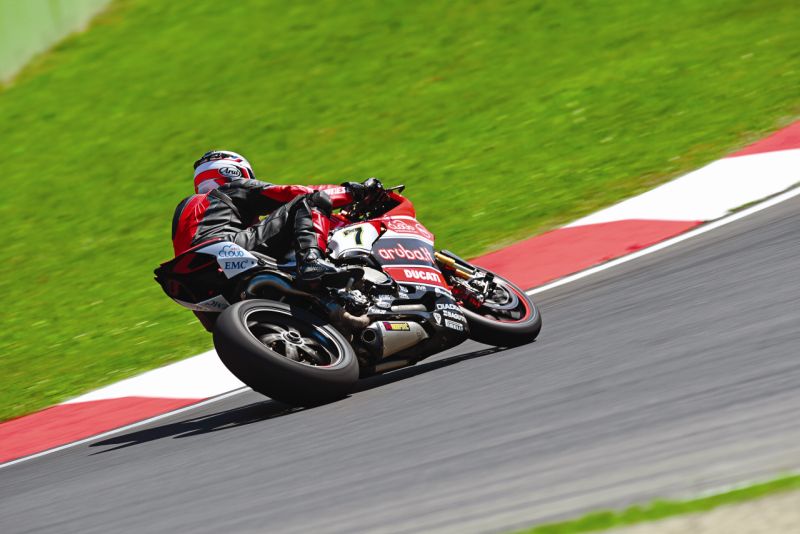 The front wheel was just about skimming the road as the Ducati accelerated from the first, and all I was doing was pushing the gear lever down without rolling the throttle back or touching the clutch through to the fifth. This is probably the trickiest part as at first the bike is leaned over to the left as you come over the blind crest before leaning to the right and braking hard and pulling the gear lever up without touching the clutch lever down to second for the double left of Rivazza one and two. Then it is up through the box to the fifth before braking hard and back to the first gear for the tight Bassa chicane and end of the lap. I would say that for 40 per cent of the lap the front wheel was just about touching the road.
The Panigale R is very close to a racing motorcycle but the racing bike feels like a truly racing motorcycle. The bike is very nimble, its suspension set-up is much firmer, the brakes are very sharp and the power delivery is much stronger. The bike has a lot of potential, and I am sure Chaz will be back on the top step of the podium very soon.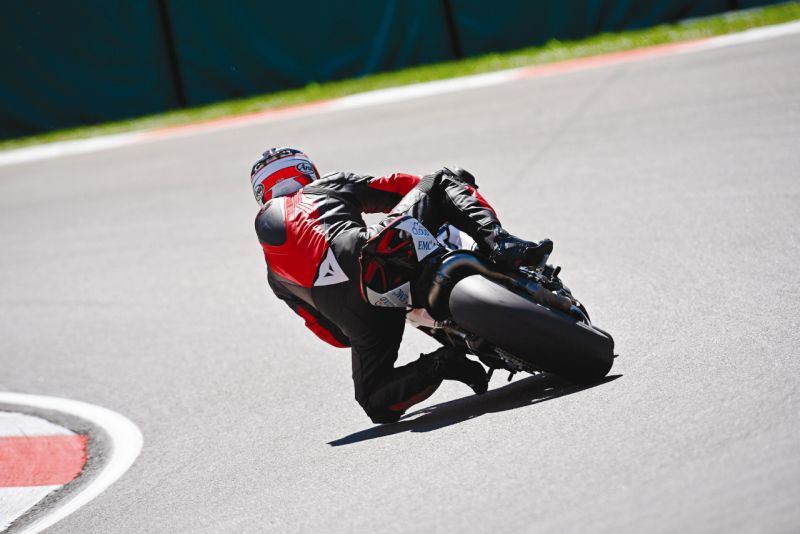 Catch our review of the Ducati Panigale 1199R here.