Do we ever stop to wonder what it must be like to be the glam quotient at a motorcycle race or a motorbike show like EICMA?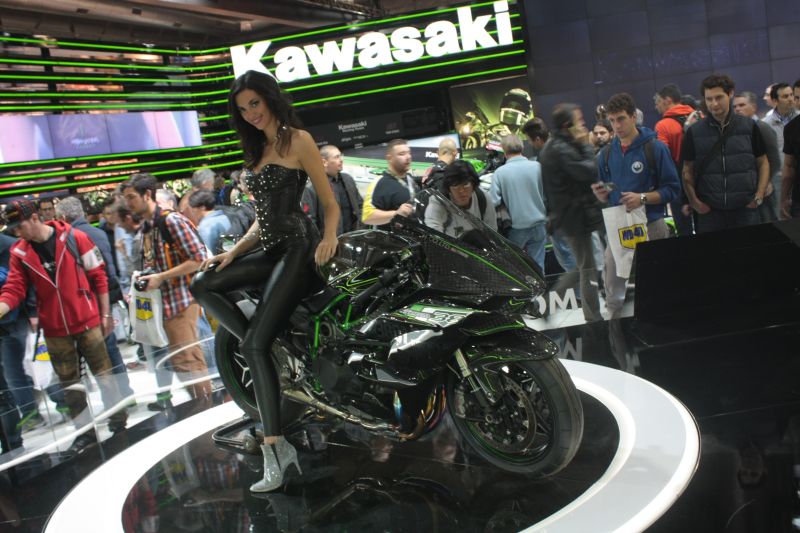 Motor shows are all about being visual treats. If it isn't some fancy motorcycle that catches your fancy, the models (the two-legged kind) on display alongside the two-wheeled models surely will catch your eye. Even the most fastidious among us will have a tough time keeping the traitorous eyes from roving. The eye candy at any motor show is simply overwhelming.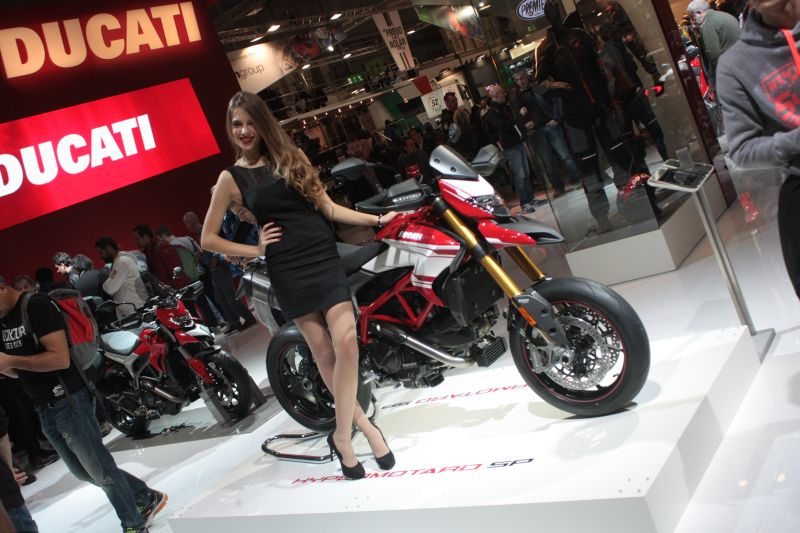 But do we ever stop to think what it must be like for someone on the other side? Needless to say there were a dime a dozen models at the various stalls at EICMA and each one of them was more ravishing to look at than the other. But I couldn't help wondering if it wouldn't be a tad dull to be either sitting on a motorcycle or standing next to one and smiling at total strangers all day long. I mean, I surely will not be able to do that. It's a mindless job that requires skill of another kind that I simply do not possess. That skill is called patience.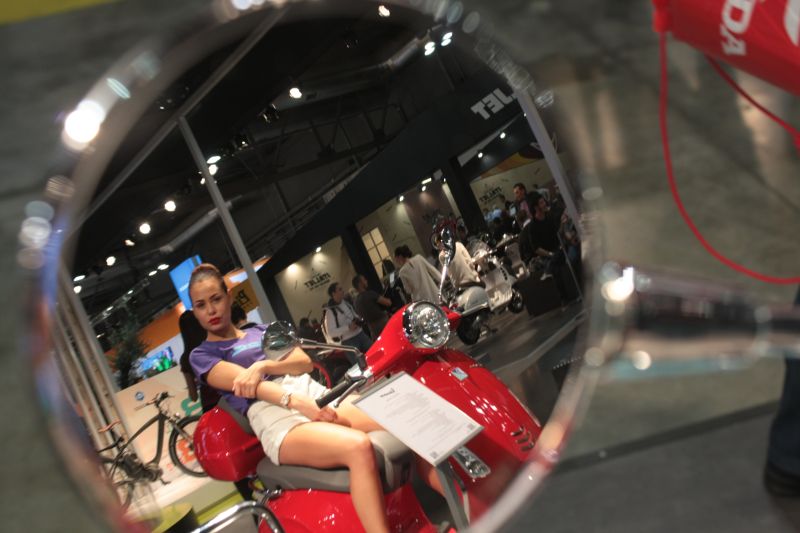 Not to mention the sheer difficulties of getting astride bikes in those bizarre bare-as-much-as-possible leotard like costumes. In fact one of my friend and colleague even had to lend a helping hand to one fine lady who was trying to get off a bike. Her heels were too high for her to be able to balance properly on the footpeg and swing her leg around.
Mindless though the job may be, the models themselves seemed far from mindless. I caught snatches of a conversation between two such girls at the coffee bar behind the stalls. Presumably they were on a break. Their subject of discussion? The rake and ride height of one of the custom bikes they had seen in the custom bikes section!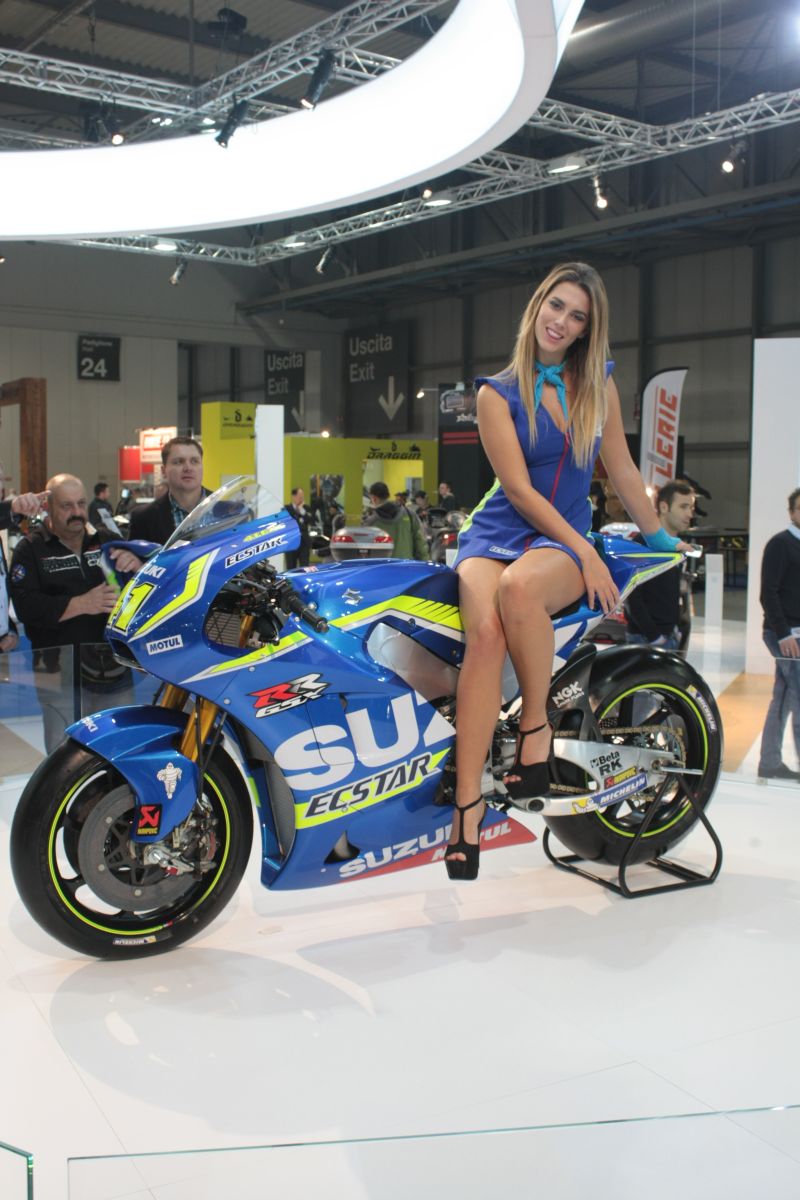 What's the point of all this? Nothing really, other than just two. One, just because someone looks good and has a job that requires suspension of the mind doesn't automatically make them mindless. Second, spare a thought for them; all they do is make you feel happy when you steal glances at them while pretending to ogle at the bikes next to them, even if it is gravely inconvenient to them.