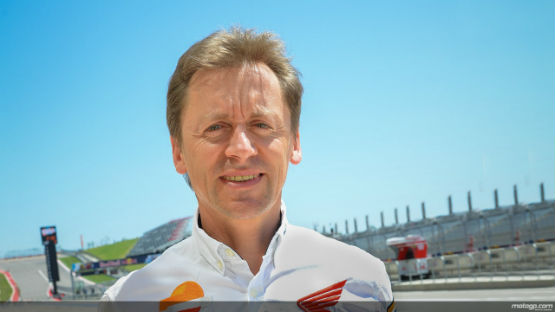 The Austrian motorcycle manufacturer welcomes Dani Pedrosa's former crew chief Mike Leitner, who has decided to join the ranks of KTM's Factory Racing outfit.
Mike, now 52, has a racing past himself, having started 57 Grands Prix in the 125cc class, before going down the technical route. He spent two years with Öhlins before joining Dani's crew. At KTM, Mike will be working on the RC16, which is a V4 prototype sporting pneumatic valves, WP suspension, and a seamless gearbox. Also Alex Hofmann, an ex-MotoGP rider himself, has been confirmed as one of the test riders for KTM, with testing set to take place this autumn.
Mike stated to the European media that he was looking forward to this new challenge. He also mentioned that this bike would built from the ground up, and paid tribute to Stefan Pierer for initiating a project of this magnitude.
Story: Ryan Lee