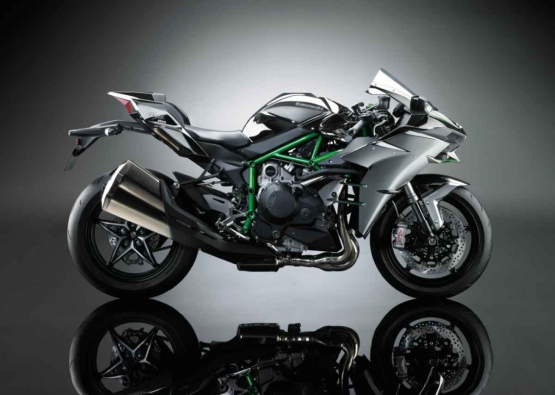 Kawasaki have finally revealed the road-legal version of the 300-PS track-only Ninja H2 R, called the H2, complete with a head lamp.
The Ninja H2, revealed at EICMA, has the same supercharged 998cc four-cylinder motor, which has been tuned down to produce 207 PS (yes, tuned down!) and 140 Nm of torque. The low compression ratio of 8.5:1 may make you wonder how stress-free it can be. While it is, the compression achieved with the supercharger necessitates this move. You also get cast and flat-crown pistons, bigger big-end bearings and a lot of heat-resistant steel to withstand the extreme temperatures resulting from the big blower.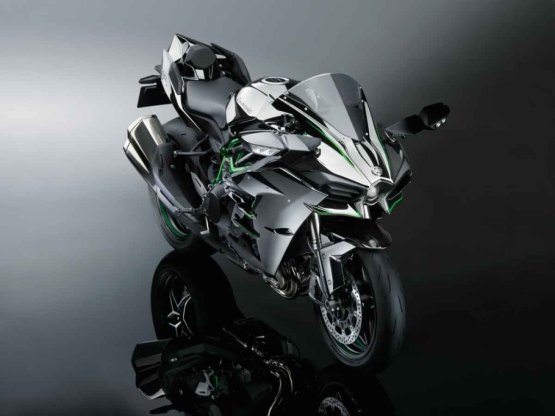 The exterior still gives the motorcycle a look just as raw and brutal as its track sibling. The muscular lines, central headlamp and green frame scream performance. The expected price is around the $25,000 (Rs 15 lakh). We'll have to wait and see what it's like once it arrives. Yes, we'd love to see it here in India too.
Story: Jim Gorde