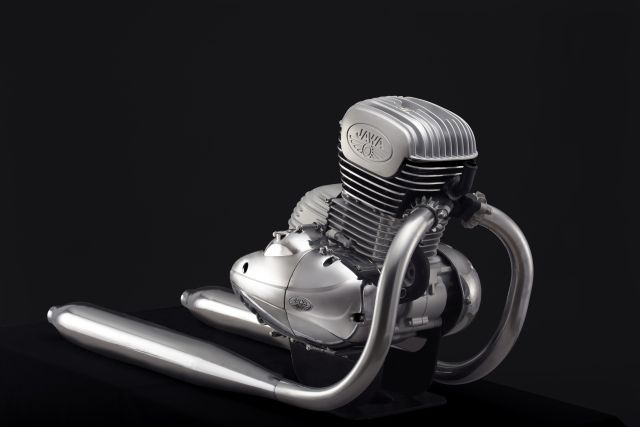 Ever since the news broke that Jawa will be making a comeback with support from Mahindra, we have been waiting with bated breath for further details on what to expect.
We now have more information on the powerplant that will drive the first modern motorcycles to be launched by the venerable Czech marque. We also have an idea of when the bike with arrive on the market, with the brand and its first new Jawa 300 slated for a November 15 launch. The new Jawa motorcycle that we have been promised by the end of the year will be powered by a BS VI-ready 293-cc, liquid-cooled single, that churns out 27 PS and 28 Nm of torque.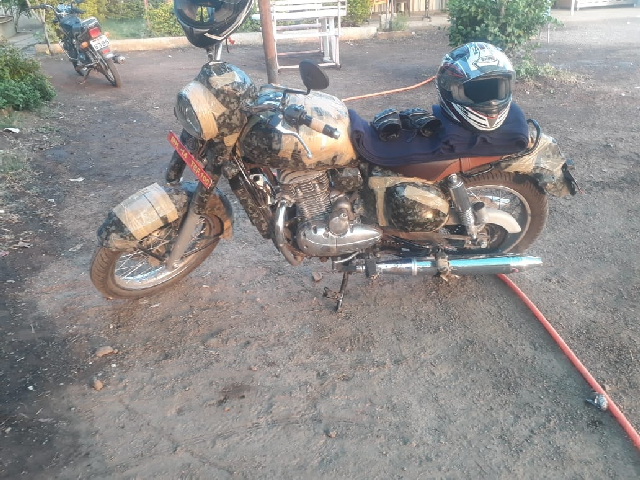 In an effort to retain the old-world charm that these bikes are known for, the block and head are endowed with cooling fins that are reminiscent of the old air-cooled two-stroke engine, but don't be fooled; this is a completely modern unit, fed through a DOHC head and electronic fuel injection. The exhaust note was another aspect that the engineers at Jawa worked hard to perfect; a team of sound engineers spent months working with countless harmonic pipe combinations to finally arrive at an exhaust note worthy of the Jawa name, and one that they claim will harken back to the old two-stroke days. Trying to make a modern four-stroke sound like a classic two-stroke seems to be an impossible task, and we can't wait to see and hear the bike in person to confirm this.
The spy pics that have emerged online also underscores the heritage nature of the bike's styling design, an aspect that will line up perfectly with the retro love-in that the Indian market has seen emerge over recent years. We are quite curious to see how this old-school, new-school Jawa will look and feel in the flesh, and we will bring you all the dope live from the November 15, 2018, launch event, so stay tuned and follow us on our social media to catch the updates as soon as they are out.
Spy Images Courtesy: Kiran Menon