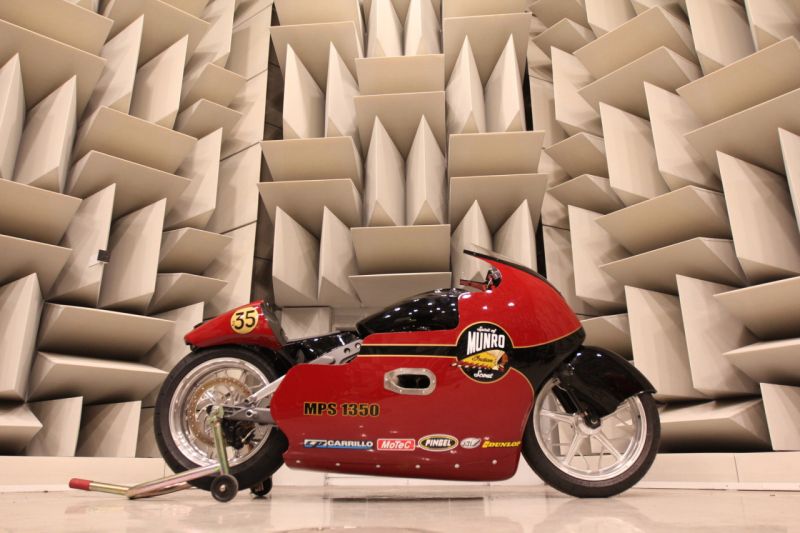 Herbert James "Burt" Munro was a New Zealand motorcycle racer who is best known for his legendary world records at the Bonneville Salt Flats. The current year marks the 50th anniversary of his most iconic world record; the fastest-ever officially-recorded speed on an Indian motorcycle.
As a tribute to Burt Munro and his record-setting Indian Scout Streamliner, Indian Motorcycle have got on board New Zealand road racer and Burt's great-nephew, Lee Munro. Together they intend to pay tribute to Burt's historic run by recreating it on August 13 of this year. Lee will be riding a modern Indian Scout with a powertrain that has been specially developed by the engineering team at Indian Motorcycle. Indian Motorcycle are claiming that in the updated record attempt, Lee Munro will pilot a modern Indian Scout with a powertrain modified by the Indian Motorcycle engineering team in an effort to become the world's fastest modern Indian motorcycle. The attempt will not break Burt's record, but instead will honour his storied legacy in the world of motorcycling.
"My uncle Burt was a significant inspiration for my own racing career, and his appetite for speed is clearly a part of my DNA. What Indian Motorcycle is doing is fantastic, and I couldn't be prouder to partner with them and pilot my own Scout at Bonneville in honour of my uncle and the 50th anniversary of his historic record," said Lee Munro.
Story: Joshua Varghese