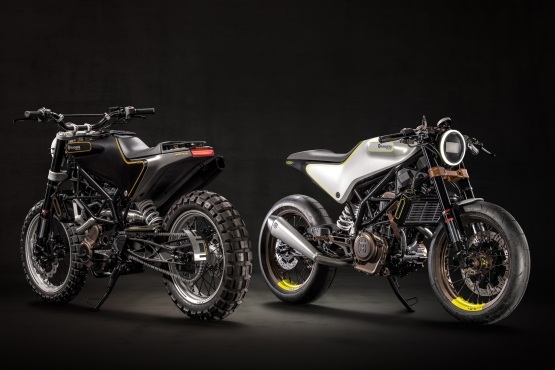 The originally Swedish, now Austrian motorcycle manufacturer (under the KTM masthead) has passed across several hands within the past 111 years. Throughout the 20th century and into the 21st century, the company has produced motorcycles, mostly with an off-roading bent to their nature. This has translated into numerous victories across diverse motorcycling events like Baja, Enduro, Motocross, and Supercross.
The company recently showcased two concept bikes at EICMA: the 401 Vitpilen and the 401 Svartpilen. Simple, minimalist, and rugged design philosophy is imbued in the two bikes, as has been the norm for a long time at the Swedish motorcycle company. The firm also explored the more road-focused motorcycle market with the FS 450 and the 701 Street.
The colourful timeline of Husqvarna is dotted with inspiring motorcycles and innumerable championship victories. The video below outlines their journey, and we can't wait for them to make an entry into the Indian market as well. However, there is no official word on this actually happening as of now.
Story: Aniruddha Mulgund
Images: Husqvarna Motorcycles