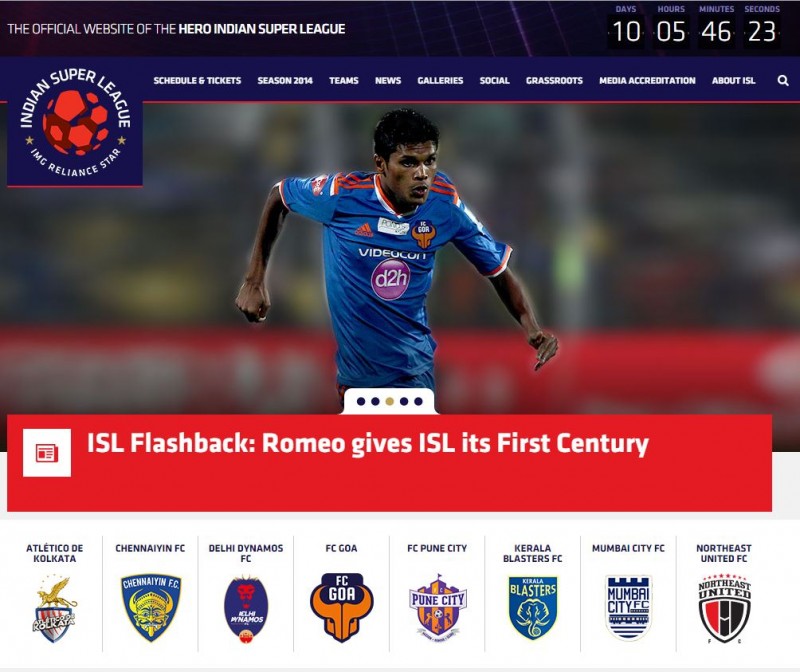 This might seem a little off-topic, so for those who can't take your blinkers off (or lift your visor up) leave now or forever hold your peace. Anyway, disclaimer out of the way lets crack on. I want to talk about the Indian football scene today, and Hero's role in it
For those who don't know, India now has its own football super-league to rival the likes of the IPL. We've always had a football league – formerly the NFL, now the I-league, but the ISL or the Indian Super League is a little different to that. There's only one major difference really, but that one difference makes all the difference – money, and lots of it. Its great too, don't get me wrong. Controversial FIFA president Sepp Blatter once likened the Indian football scenario to a sleeping giant when he visited the nation in 2012, and the ISL has given this slumbering behemoth a big, fat poke. Long has the nation gone without an established presence in terms of the beautiful game – sure, pockets of the country such as Goa, pretty much all of the north-east, Kerala and the mecca of Indian football – Kolkata have always been footy crazy, but never has the sport gripped the nation in the way the ISL has accomplished.
The reason I bring this up in what is essentially a motorcycle blog is two-fold. One, I am also football crazy, and love talking and writing about it, and two, the title sponsors for the ISL are none other than Hero MotoCorp, the world's largest two-wheeler manufacturer. It's great that Hero are supporting the ISL, and through it, its associated grassroots programs as well. The lift this will give this great sport in our nation is massive, and I love that one of India's big motorcycle manufacturers has stepped up and provided their support to the cause.
Now, if only Hero would take all that good work they're doing off the field and match it with some solid movement on the field. By which I mean Hero should launch production versions of the HX-250R and 600-cc Hastur concept at the upcoming Auto Expo 2016, because that would be like a 45 yard half-volley screamer ending up in the back of the net – or, in a word, epic.