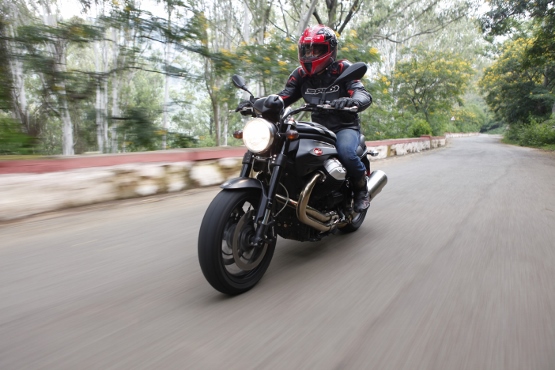 Italian motorcycles always come across as a special breed, especially if you're used to the oh-so-refined Japanese bikes that are far more numerous. Just when you think it can't get more exotic, out pops a name like Moto Guzzi and your exotic-o-meter needle goes straight into the red zone
Story: Aninda Sardar
Photography: Sanjay Raikar
If you see it barrelling down the highway towards you in your car's rear-view mirror, trust me, you'll have a hard time keeping your eyes on the road ahead instead of the beastly-looking machine behind you. No. There is absolutely no way, I repeat, no way in which you can ignore the Moto Guzzi Griso. The fact that if you're lucky enough to actually spot one on Indian roads, you're unlikely to see another one for the rest of the week has little to do with this. Your inability to tear your eyes away from the Moto Guzzi Griso has everything to do with the bike. Despite its relatively compact proportions, this Italian machine has presence by the bucket-load and will hold its own even in the fanciest of company.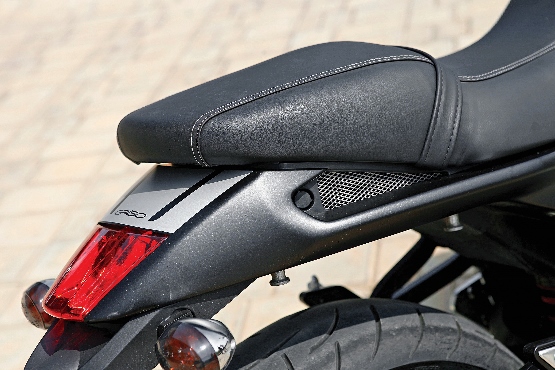 If unconventional is your thing, then the Griso will appeal to you like no other motorcycle. Even when it's not going anywhere. It's built like a sprinter – squat, low and muscular. Given its grey-black paint scheme the Griso looks menacing. More so because the dominant features of the bike are its massive engine and the meaty shaft on the right that sends power and torque to the rear wheel. The rest of the motorcycle follows a minimalistic pattern. It's as naked as naked can be. Ergo, it's a statement on two wheels.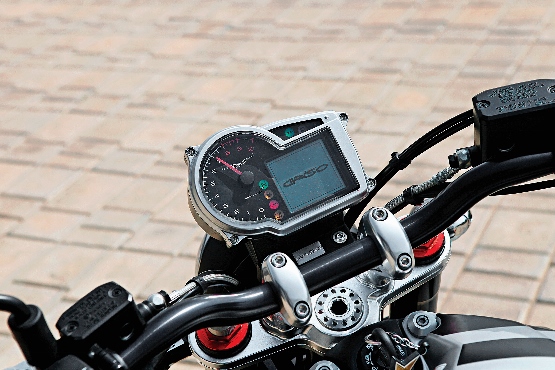 The ergonomics of the motorcycle aren't very conventional either. So you aren't in the most commuter-friendly backbone-straight upright position, nor are you in a belly on the tank crouched down posture. Instead you find yourself in a position that's between the two and not too uncomfortable either. In fact, it feels quite natural as you reach for the wide handlebars. While the placement of switchgear is exactly where you'd expect them to be, the functions of the switches don't always match our expectations. So what you assume to be the headlamp high/low beam switch actually turns out to be the control for alternating between the trip-meters and for changing the ride modes. Moral of the story? Take a few minutes to familiarise yourself with the Griso's controls and you'll be able to avoid trouble on the road.