Geoffrey Emmanuel made significant strides in the FIM World Championship JuniorGP as he secured 25th and 19th place finishes in the double-header second round held at Spain's Circuit Ricardo Tormo in Valencia.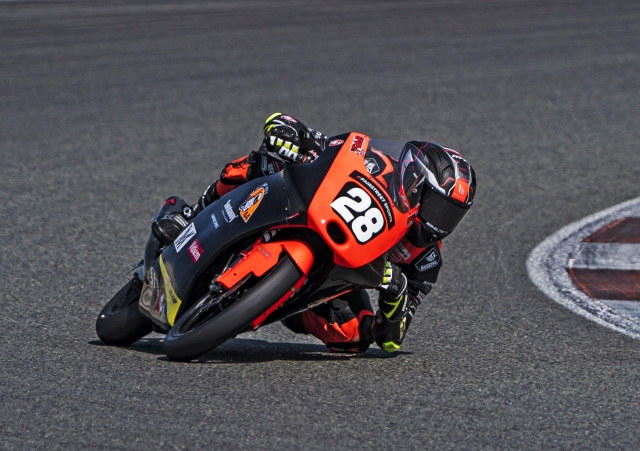 The 18-year-old racer from Chennai, representing the renowned Cuna De Campeones team, showcased increased confidence on his KTM as compared to his earlier performance in Portugal, where he had suffered injuries due to a crash.
Emmanuel is sponsored by Fairstreet Sports, Vidiem, Vamcy Merla, and Gusto Racing India. He started the weekend by qualifying 26th out of 27 riders. However, after finishing 25th in the first race he exhibited determination and resilience to achieve a 19th place finish in the second race held later in the day.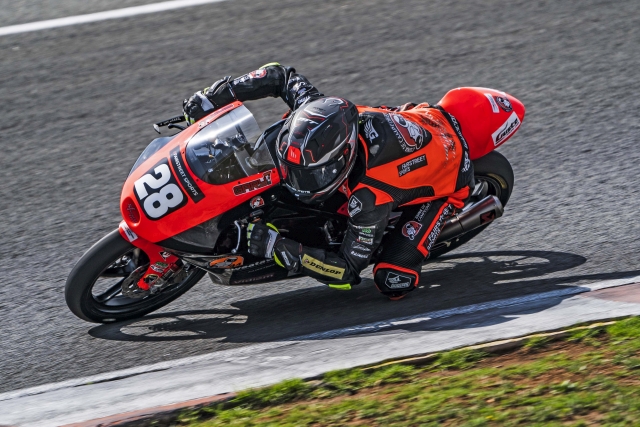 Recognizing that he still has much to learn at this level, Emmanuel acknowledged the competitive nature of the JuniorGP, which acts as a stepping stone to the FIM Moto3 World Championship. With five more rounds remaining in the championship, he is committed to making his mark.
Reflecting on his weekend performance, Emmanuel stated, "Both the races were difficult, but I was able to fight with the riders. The two races helped me to figure out the areas where I need to work on and come back stronger for the next round in two weeks' time. I thank my sponsors Fairstreet Sports, Vidiem, Vamcy Merla Sports Foundation, and Gusto Racing India for all the support which has helped me be where I am."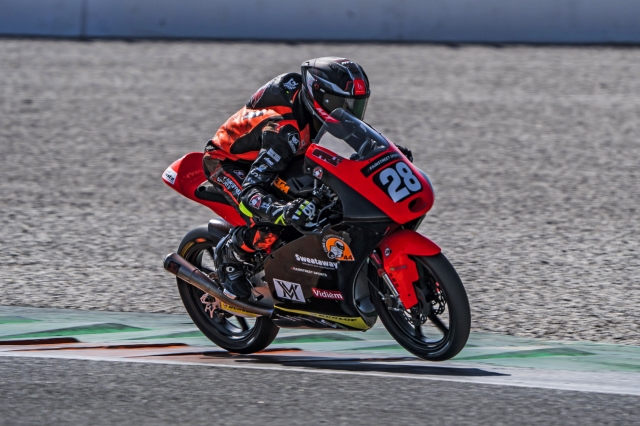 The third round of the JuniorGP championship is scheduled to take place in Jerez, Spain, from 2-4 June.
Story: Aswin Sreenivasan
Also Read: Petronas TVS Racing Team Dominate INRC Opening Round