The Petronas TVS Racing Team showcased their dominance and racing prowess as they clinched a clean sweep in the opening round of the 2023 Indian National Rally Championship (INRC) held in Coorg.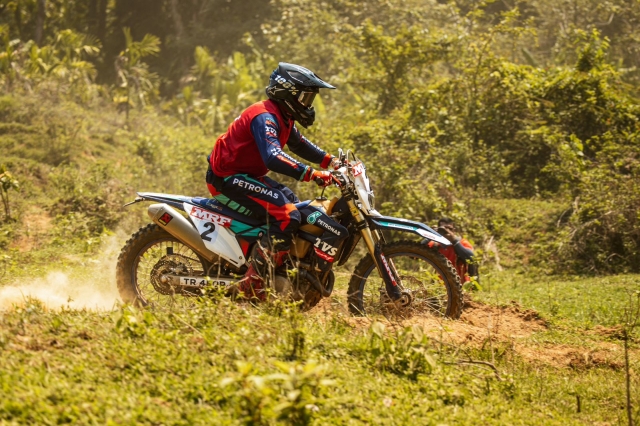 The team's outstanding performance across all three categories firmly established their dominance in the competition. With over 40 years of racing pedigree, the TVS Racing factory team demonstrated their unflinching commitment and skills on the challenging Coorg terrain. The defending champion of the Group A Foreign Open Class 450, Rajendra RE, continued his winning streak from the previous season.
In the Group B Expert class 260-cc, Imran Pasha piloted the TVS Apache RTR 200 4V based TR 200R to victory. The TR 200R was equipped with rally suspension, rally geometry, and a rally-tuned engine.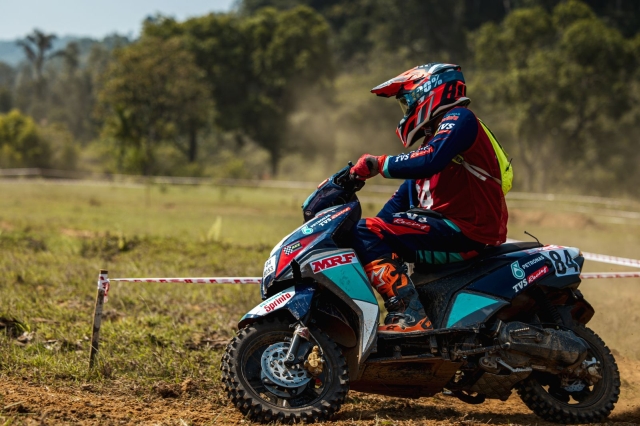 Recognizing the team's exceptional performance, the Petronas TVS Racing Team was honoured with "Best Team" in the motorcycles and scooter class. In addition, Rajendra RE from the team was bestowed with the "Best Rider of the day" honour.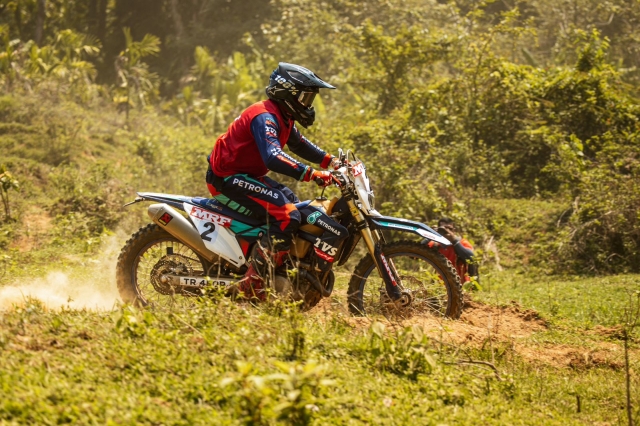 Vimal Sumbly, Head Business – Premium, TVS Motor Company, expressed his pride in the team's accomplishment and commended their unwavering efforts. He expressed pride in the team's relentless pursuit of excellence and their ability to consistently achieve victory. He highlighted that this success reinforces TVS Motor Company's position as a frontrunner in motor racing, and he eagerly anticipates the team's thrilling performances in the upcoming rounds of the championship.
Story: Aswin Sreenivasan
Also Read: Reise Moto trailR Academy Announced