Hero are back for their fourth stint in one of the most taxing races of the world, the Dakar.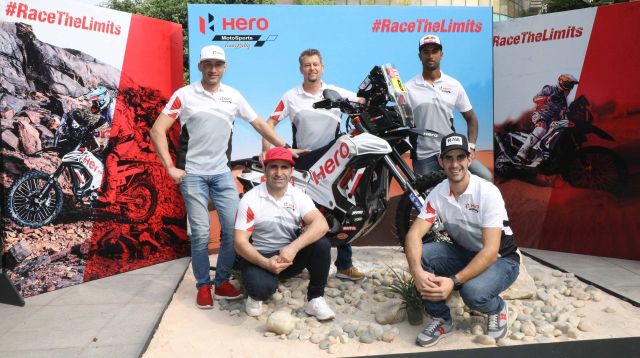 This time, the Dakar route has left the Latin American countries behind and travelled across the globe to Saudi Arabia. It has never been this close to us before, has it? This year, Hero MotoSports Team Rally, one of the two Indian teams competing in the Dakar have announced that they are running a four-rider team. In addition to the past season's riders; Joaquim Rodrigues, CS Santosh, and Oriol Mena, Hero have also managed to rope in Dakar veteran, Paulo Goncalves. Goncalves brings with him a title in the World Rally Championship as well.
Thus far, the crew have participated in the rallies under the Road to Dakar calendar and emerged with positive results. The team racked up a win at the Pan Africa Rally and two podium finishes at the Merzouga and Desert Storm rallies. They also enjoyed success at various special stages of the rallies on their 2019 calendar.
Dakar 2020 is the 42nd edition of the race and the riders will race a total distance of 7,900 km across the sandy expanses of Saudi Arabia. In addition to the challenges of the Dakar, the riders will also have to adapt to the new guidelines introduced for the upcoming race which includes some key changes to navigation. Taking into account their past performances, we can expect a strong showing from this well-equipped team.
Edit December 5, 2019: After aggravating an injury sustained earlier this year, Hero's best-performing rider, Oriol Mena, has been declared unfit to race in the upcoming Dakar. Although he sought treatment to make a speedy recovery, the time at his disposal was just not enough to reach the fitness level required for Dakar. While Mena sits out the rally in Saudi Arabia, 25-year-old German rider, Sebastian Bühler, will take his place as the fourth rider in the team. He made his debut in Dakar 2019 as a privateer and crossed the line in 20th place; also taking the crown for the third-best rookie. This year with factory backing, it will be interesting to see what this youngster can do.
Story: Joshua Varghese