We had two days to sample these motorcycles in the hills about 50 kilometres from Marrakesh, and day one was dedicated to seeing what these machines could do on tarmac. I first got astride an XRt, after ensuring that the seat was at the lower of it two settings, 810 rather than 830 mm, which was comfortable enough for 5'6" me to just about get both feet down.
As I turned the key in the ignition, I was greeted by the superb five-inch colour TFT screen that hosts a plethora of information and can be customised to suit the rider's preferences and riding style. Permanent information includes a speedometer, tachometer, gear indicator, clock, fuel level, ambient temperature, and the current riding mode, while the strip along the bottom can be customised to include trip meters, fuel consumption, coolant temperature, service information, display style setting and more. The riding modes available on the XRt are Rain, Road, Off-road and Sport, and each of these has its own parameters for throttle map, traction control and ABS. Rain mode is meant for low-traction conditions, and features the most conservative settings, with throttle response turned down and the electronic nannies at their most intrusive. Power delivery gets progressively more direct as you move to Road and then Sport modes, with the ABS and traction control allowing the rider more liberties. The Off-road mode turns down the traction control even further to allow small slides before cutting in, while shutting off ABS to the rear wheel.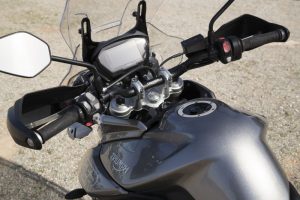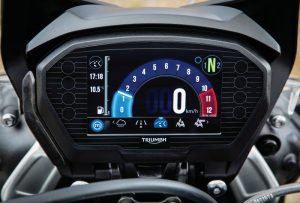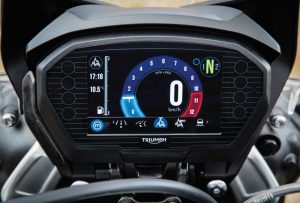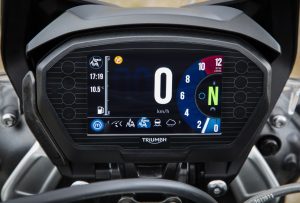 Triumph have also provided a customisable 'Rider' mode, which allows you to take full control of all the parameters, or completely switch off the traction control or ABS. The off-road-biased XCa also features a sixth rider mode, called Off-road Pro, especially for experienced off-road riders, which switches off traction control and ABS completely while smoothing throttle response for perfect control in the rough stuff.
Creature comforts include cruise control, two charging ports, heated grips and heated seats for rider and pillion; I was especially grateful for the last two as it was below 10 degrees Celsius when we started the ride, and these understated features kept my hands and nether region warm and toasty. All the functions, from display options to rider modes to heated grips, are controlled by the excellent new switchgear which is easy to use, intuitive and still retains perfect ergonomics for the horn, indicator and headlight buttons.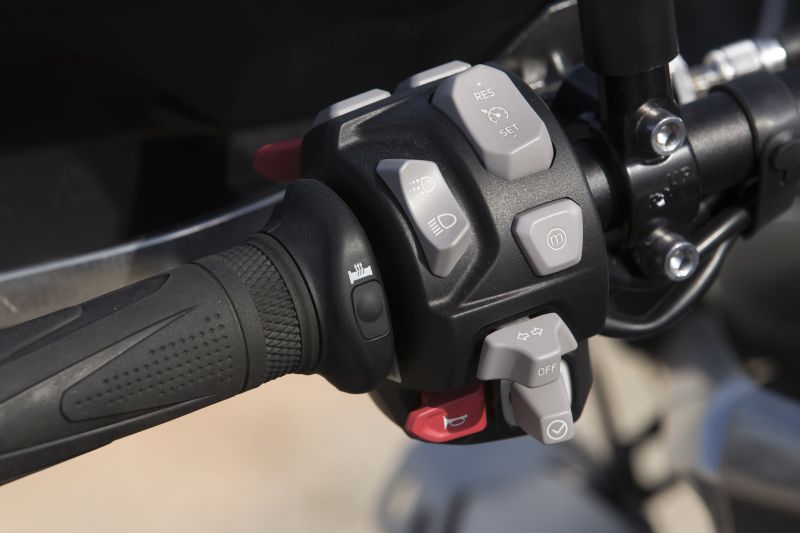 We were soon tailing Triumph's lead rider along narrow roads that wound their way around the massive ranges that surrounded us, breathing in the fresh mountain air and getting to know the new Tiger. As we started picking up speed, I was truly amazed by how tame and manageable this large motorcycle felt once on the move, and we were soon riding along at a decent clip on some very nice roads.