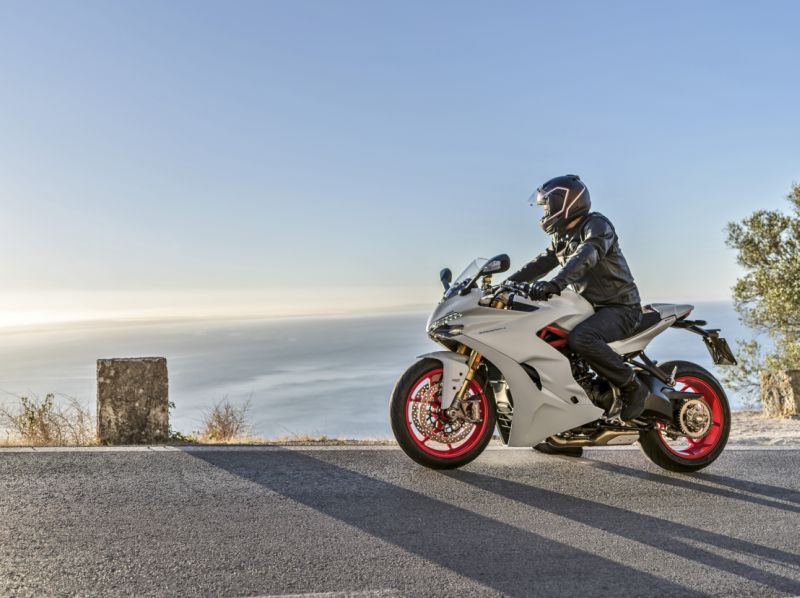 SuperSport S:
After a morning on the road aboard the standard SuperSport, the prospect of an couple of Monteblanco circuit sessions aboard the Öhlins-equipped SuperSport S was enticing — even if the white bikes lined up outside the pits were wearing Pirelli racing wets due to the light rain that had been falling for much of the morning.
The S-bike immediately felt fun and respectably fast on the undulating circuit. The desmo motor's flexibility and smooth power delivery was as welcome on track as it had been on the street. The quick-shifter proved its worth, too, especially in the way the auto-blipper helped smooth down-changes despite the slippery surface.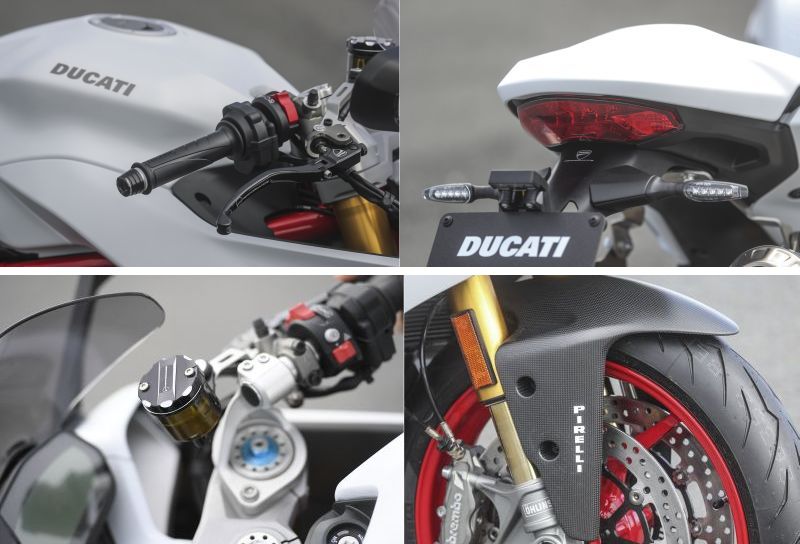 The Öhlins suspension, whose travel is identical to that of the standard bike's Marzocchi/Sachs combination, also helped make the Ducati feel impressively agile and controllable as I splashed round to relearn the track. But I'd barely got the wets warmed up before the heavens opened and the session was halted.
The SuperSport S comes with the quick-shifter and pillion seat-cover that are accessories with the standard bike. It costs a little over 10 per cent more than the standard model (slightly more in white paint), and you'd probably have to ride it hard on a dry racetrack to appreciate its advantage. But it's a neat and well-equipped bike — and a tempting, more versatile alternative to the 959 Panigale.