Triumph Motorcycles is all set to auction the bike used by Chris Pratt in Jurassic World. Here's why
Story: Aninda Sardar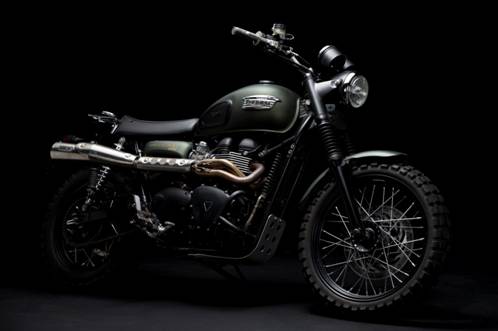 Come July 23, Triumph Motorcycles will auction the motorcycle used by Hollywood actor Chris Pratt in the movie Jurassic World on eBay in support of The Distinguished Gentleman's Ride. The auction will go live at 7pm GMT (July 24, 1:30am IST) and will remain live for a span of ten days. At the end of that stipulated period, the bike will be sold to the highest bidder.
Three Scramblers were created for the movie where the motorcycle can be seen racing along side raptors. One was presented to actor Chris Pratt after the filming, while a second has been put on display at the Triumph headquarters in the UK. The third of these motorcycles is being auctioned.
Money raised by the auction will go to The Distinguished Gentleman's Ride, an annual motorcycle event that takes place in cities around the world on the last Sunday in September. Celebrating dapper style, classic motorcycles and the fun of riding with friends, the event is held to raise funds to help research into beating prostate cancer. Now in its fourth year, The Distinguished Gentleman's Ride has raised $2million for global medical research and this year hopes to raise over $3.M through events in over 80 countries around the world.
The Scrambler is based on the brand's iconic Bonneville model, combining classic off-road influences with the Hinckley firm's signature twin cylinder, 865cc engine. Triumph has been a long-standing favourite of Hollywood superstars past and present including; Steve McQueen, Marlon Brando and more recently Bradley Cooper, George Clooney and Ryan Reynolds.