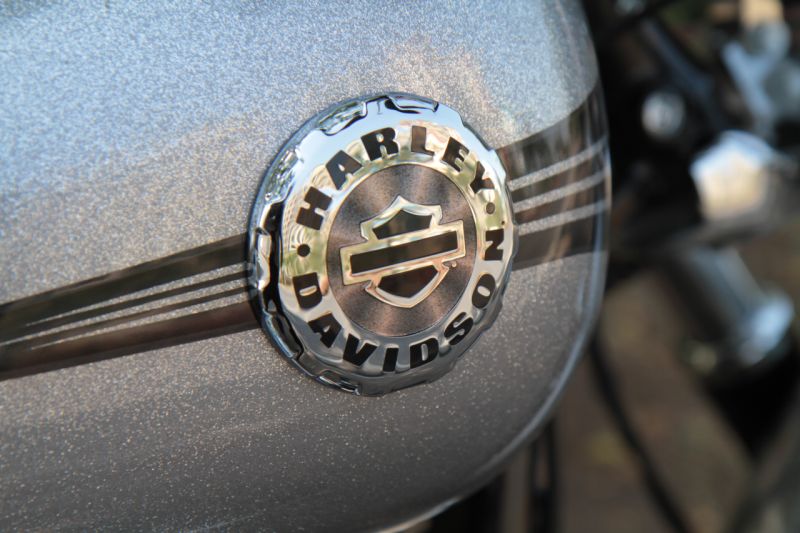 It's that time of the year again. The big, bad American bar & shield have taken the covers off their model year 2016 array of cruisers.
Story: Team Bike India
Here are the highlights: new 'dark' customs, the return of the king – the Road King that is, and engine upgrades for the Softail line up.
Dig a little deeper and it appears that the Iron 883 gets a reworked front and rear suspension set up, lighter wheels and a more comfortable saddle. Next up, the iconic Forty-Eight which also goes 'dark,' and gets a set of new front wheels and a reworked seat, coupled with 49mm forks and also adjustable rear suspension. The celebrated IMOTY and Bike India Motorcycle of the year – the Street 750 has also been taken one notch further with a 'dark' iteration with reworked brakes up front and at the back.
More changes afoot, the whole Sportster line should now ride better, with suspension upgrades across the board. The upgrades feature (and this, lifted straight off the release) – 'emulsion coil-over shocks with new front cartridge forks. Nitrogen gas-charged shocks resist oil aeration and feature an internal valve stack with 36mm pistons and high-performance oil to provide superior compression and rebound damping control.' Wait, there's more, 'Progressive-rate spring pre-load is adjustable by a threaded collar using a spanner that stows under the seat. Tuned to complement the shocks, the stout forks feature a calibrated piston and valve stack and progressive rate springs for consistent feel throughout the compression and extension range of the suspension.' This along with a few refreshed styling cues thrown in for good measure.
Last, but by no means the least, the Heritage Softail Classic also looks gets a cosmetic touch up, a bit of powder behind the ears, and a heart transplant to boot. The Heritage Softail Classic will now feature HD's Twin Cam 103 powertrain (that's 1690cc), cruise control, and a strengthened saddlebag support assembly.
Here's what Pallavi Singh, Director Marketing, Harley-Davidson India had to say about the line-up announcement, "We're raising the bar on Dark Custom motorcycles with the new Iron 883, Forty-Eight and Street 750, the purest expression of the design. And we're extending our lead in touring with the return of the Road King and redesign of the popular Heritage Softail Classic."
That's all for now, but we'll keep you updated as and when we find out more, so stay tuned!