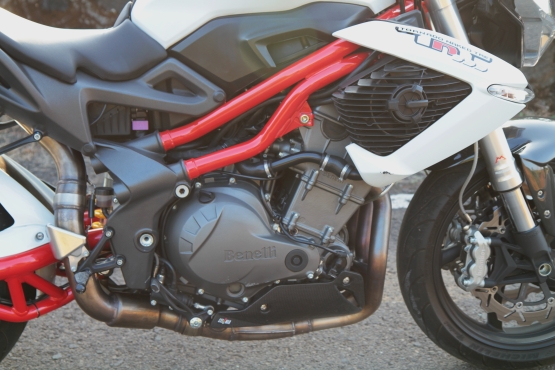 After the clouds cleared that morning in early January, the TnT 899 was all sparkling in the artificial lighting we had around the office building in the wee hours of the day. That red swing-arm and frame sure do stand out in contrast to what is mostly a white-coloured bike. The massive 320-mm wave petal discs glisten as light bounces off the sharp edges of yet another chiselled pair of components. The flip key is like a dagger and looks almost as sharp as the bike. Stick it in the ignition slot, wait for the blue back-lit display to calm down and thumb the starter. The 899 starts up with a smooth but angry growl and settles into an almost uneven idle.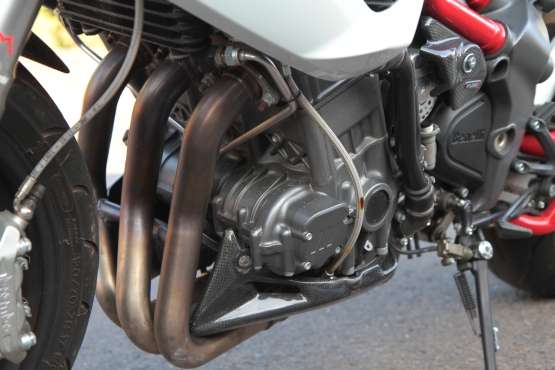 The 898-cc in-line triple makes 122 PS at 9,500 revs with a peak twist of 88 Nm coming in at 8,000. The motor is extremely flexible, with a good amount of that torque coming in lower down the rev-range, not forcing me to work that six-speed gearbox all that much. While it did have me clutching away low down, past 4,000 it pulls cleanly and steadily. The clutch felt a mite heavy at first, but it's easy to get used to once on the move. As far as fuel quality goes, regular fuel can be used in an emergency, but the higher-octane stuff is highly recommended.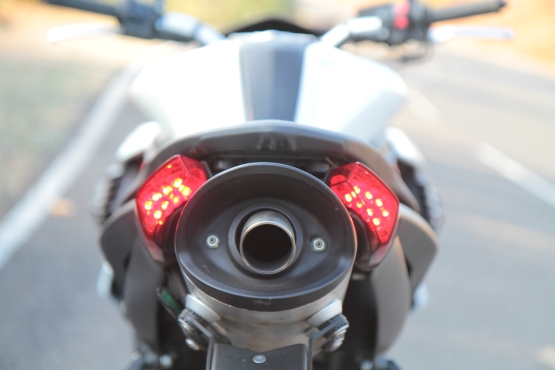 The kit on the bike is incredible. Yes, there are several superbikes available today, but there is something about the Italians which sets them apart. It's not all about aerodynamics and precision machining. There's the noted Italian flair, which adds dollops of character to the ride. From the glaring four-faced headlamp to the Brembo discs and fat Marzocchi USD forks, the Tornado looks unlike anything else out there, except its bigger sibling, the 1130, of course.