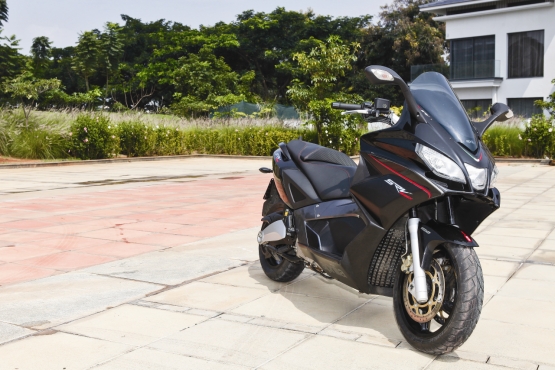 'So get on your bad motor scooter and ride!' That's all you want to do with the SRV 850, a burly, V-twin beast which is as comfortable as a bear rug come alive. Here's the low-down…
Story: Jim Gorde
Photography: Sanjay Raikar
Good things come in small packages, they say. Not always true. It's hard to package a gigantic V8 motor into a small package. It's very unlikely to be considered small, even if you were a giant. However, thankfully, the subject of discussion here has six cylinders less, but still twice as many cylinders than what we're used to seeing in scooters around us. Aprilia have the largest scooter in the world officially on sale in India, and by largest we mean in every way possible. Of course, compared to a V8, this little 850-cc V-twin could be considered a small package, and, with 76 PS on tap (roughly 10 times the average scooter power, it's dynamite all right!
It was a warm late morning in Bengaluru as I first walked towards the rather large form of the automatic Aprilia. It looks like a motorcycle head-on: signature Aprilia headlamp design and a very RSV4-like appeal, which is kind of intimidating. However, knowing that it's the least powerful of the lot (there was big brother Dorsoduro 1200 standing right next to it, complete with a manual gearbox…) made it seem very welcoming. Of course, it would be. That seat looks, and is, very comfortable indeed. In fact, the last large scooter I'd sampled was the old Kinetic Blaze 165 with 'Catch me if you can' stuck on its rear. Needless to say, the SRV 850 felt a lot more comfortable and sorted. There's a lot of room and although one wouldn't be able to plop their shopping bag between their feet, it makes for a supremely comfortable and relaxed ride.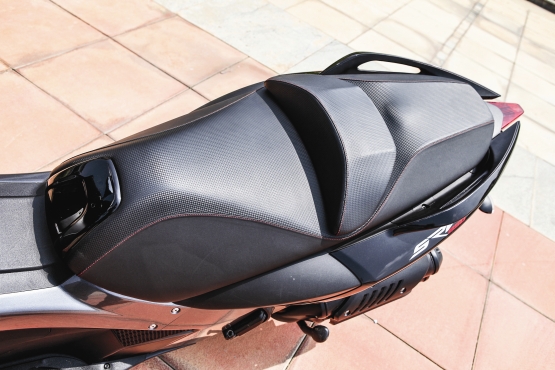 A closer look revealed that the switchgear, the quality of plastic and levels of fit-and-finish are excellent. Of course, for the price, you wouldn't want anything less. Then there's the equipment. The SRV 850 isn't just a bear, it's a bear with abs, er, ABS. Anti-lock brakes on a large 76-PS V-twin automatic scooter weighing a quarter of a tonne is somewhat of a necessity. That's more evident on the move.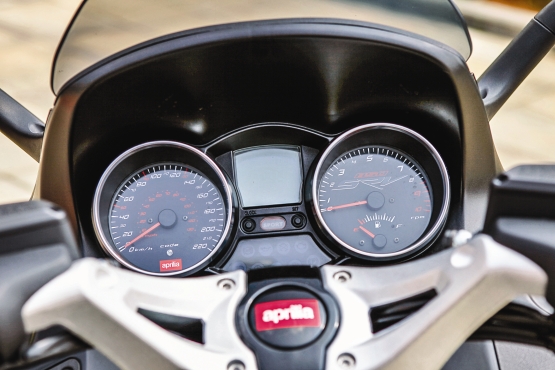 Get astride, and immediately it's like plummeting into a cavern of comfort. The ergonomics are excellent. The handlebar-seat-and-foot position is very cruiser-like and it makes you feel you can get comfortable with it very quickly. Even the pillion seat is almost as good as that armchair which pops up in your mind when you look at it. Right. Insert key. Hold brake. Hit starter button. The massive-for-a-scooter 850-cc V-twin rumbles to life, and I can swear my eyebrows rose up more than I ever recall them doing so.