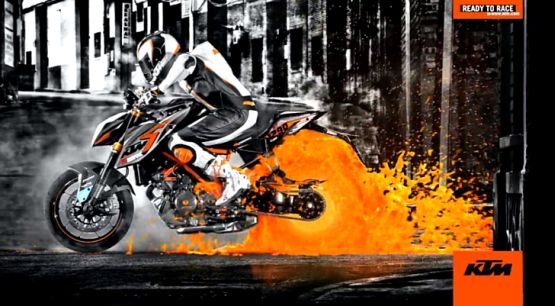 If you bleed orange! If you just can't get enough orange! There's an event just perfect for you. The 2014 KTM Orange Day season is just around the corner. Here's a piece of very good news: KTM have just uploaded their Orange Days 2014 ad online, and this means it's test-ride time soon.
This is an old initiative by the Austrian motorcycle brand but there is a catch this season. Many of you KTM aficionados who do not own a KTM, well, have no fear, as all you have to do is find your nearest authorised KTM dealer and make an inquiry about the Orange Days 2014 event and register yourselves. You can also access the specialised test ride page on KTM's official website and book your very own KTM motorcycle for these Orange Days.
Riders should be aware that the Orange Days 2014 event has different dates in the various countries. So far, the first lot of 1290 Super Duke R demo bikes look reserved only for them lucky Europeans, but we can expect these new Orange Days to start in other countries including India as well.
Story: Sayem Syed