Inclement weather forced us to call a halt to our 18th anniversary celebration ride. However, at the first opportunity we pressed "play" and completed this epic journey.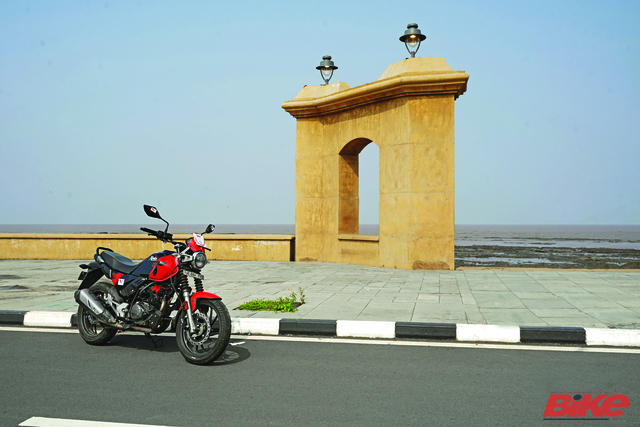 Story: Joshua Varghese
Photography: Sanjay Raikar and Apurva Ambep
Recap: To celebrate the 18th anniversary of Bike India magazine we had set out on a ride of a lifetime that would take us through 18 states in our country. We had covered just four at good pace when the weather went against us. When nature rebels, mere mortals can only spectate, so we decided to wait it out. Thankfully, our partners for this adventure, Hero MotoCorp and Valvoline, were fully aligned with our vision and stood with us through the setback. Their unwavering dedication to their customers is in line with our commitment to you, the reader, for the past 18 years. So, we got back on the motorcycle and this time there was no turning back.
The Xpulse 200T 4V had already got a taste of New Delhi, Haryana, Uttar Pradesh, and Rajasthan. We were reunited with our trusty steed and after a quick check-up by our lubricant partner, Valvoline, we were en route once more. The 17-inch wheels with tubeless tyres were the highlight of this motorcycle but with the addition of a four-valve head, it has become further desirable. The 199.6-cc engine breathes better than its predecessor; something that became easily apparent on the smooth highways of Rajasthan. Having settled into a cruising speed of close to 110 km/h, we blasted through that massive state rather quickly. Such was the pace that by sunset, we had caught a glimpse of Madhya Pradesh too.
Such was our confidence in the motorcycle's pace and Valvoline's dependability that we decided to cross into Gujarat and halt at Kevadia. A sound decision at the time but it entailed poor roads and unexpected delays which resulted into us riding well past sunset. The border area between Madhya Pradesh and Gujarat has not seen much development, which meant we had to rely solely on the illumination from the Xpulse's LED headlight. Of course, it worked flawlessly and we reached our hotel in a shipshape manner.
We wanted to take a picture with the Statue of Unity in the background but were not allowed to do so. Yes, it was somewhat disappointing but we got a chance to see the statue. The 200T's alloy wheels kept spinning for a few hundred kilometres more and we got our first sight of the sea on this ride. We had reached Daman and Diu.
After a quick photo shoot at the newly developed beach, we headed south at an easterly angle to our headquarters in Pune. It is always great to be home but, personally, I feel coming back after successfully completing a mission is more satisfying. Leaving one's comfort zone is tough but it is not every day that one gets to go on a ride like this.
At daybreak we were off again, headed for the nation's party capital, Goa. "Let's go to Goa" is a phrase that is so commonly used that it is now a cliché in its own right. We decided to add a twist of motorcycling flavour to that by opting for a nicer, curvier, and certainly more scenic route. The route will remain a secret for now (contact us on social media if you want to know), but let me paint a picture for you. Quiet two-lane roads snaking along hillsides with jaw-dropping views, challenging routes through forests, and a smooth four-lane highway to seal the deal. Sound like fun? It sure was.
The following morning, Goa shrunk in the motorcycle's mirrors as we crossed the border into Karnataka, but we were not done with seafood and beaches just yet. We had lunch at Mangaluru and then we moved into Kerala, choosing to halt at our final coastal town on the west shoreline on this trip, Kasargod. The transition between Pune to Goa and the coastal parts of Karnataka and Kerala was quite subtle.
When we moved towards the Nilgiris, temperature, vegetation, roads, and even the cuisine changed drastically but the performance from Valvoline's 4T Premium engine oil remained consistent. It ensured that the engine ran as expected despite being flogged for about six to 10 hours per day. The gear-shifts were as smooth and crisp as they had been the day we set out and there was no undue mechanical noise from the engine whatsoever.
We ascended into Masinagudi and, after a quiet evening there, we left for Andhra Pradesh. Highways in Andhra are great for carrying good speed and we covered a lot of ground quickly. Having tried the famous biryani there, our next stop was in Telangana.
As we crossed the border into southern Chhattisgarh, I was glad that some parts of India were left untouched. Nice and quiet roads snaked through lush green forests and gave us a chance to enjoy the ride without having to deal with truck traffic. After the halt at Jagdalpur, we moved right into Odisha, or, at least, its north-western region. Once again, a calm and pristine forest area. The roads from Sambalpur to Jamshedpur would be our last set of quiet twisties. Of course, we did not realise it at that moment, but I am glad the MRF tyres were put to good use.
Then, it was time. The last day of our trip had arrived. Only 280-odd kilometres separated Jamshedpur from Kolkata. Considering the kind of distances we had to cover earlier, it did not seem like much. However, our rapid pace was slowed only by Kolkata's notorious traffic congestion. It was great to be in the City of Joy but after the last few days of superb scenery and magnificent roads, traffic is something we could have done without.
Hero MotoCorp's massive dealer network meant that we did not have to hunt for a dealership. One phone call was all it took to get the motorcycle checked at the dealership closest to our hotel. As the motorcycle was being washed, the relief that comes after a job well done and the gravity of what we had done struck me at the same time. We had visited 18 states, covered more than 5,400 kilometres, and ridden on all types of roads our country had to offer. Valvoline's 4T Premium engine oil performed exceptionally. It is always great to work with a product that lives up to expectations.
On a long ride like this, quality and dependability are two things we cannot compromise on. This trip also gave me a chance to properly appreciate the Xpulse 200T that is currently living in the shadow of its sibling that has spoke wheels. I use an Xpulse 200 everyday and while it does many things well, there are a few areas where the 200T is a more sensible choice. The 200T is more fun to carry speed around fast corners on smooth roads. The damping and travel on its suspension did make our lives easier on the bad stretches too. With tubeless tyres, a puncture would have been a simple five-minute fix but, thankfully, we did not suffer even one. In fact, no tantrums at all.
Well done, Hero MotoCorp. Well done, Valvoline.