The café racer's look is very different from that of the Commando on which it's based, although there's no change to the 961-cc air-cooled engine, which gets its capacity from long-stroke dimensions of 88 x 79 mm. By contrast, the frame, borrowed from the Domiracer, is completely different, with a diagonally mounted monoshock instead of the Commando's twin shocks. Its top tubes curve down at the rear in a style reminiscent of Norton's famous Featherbed frame.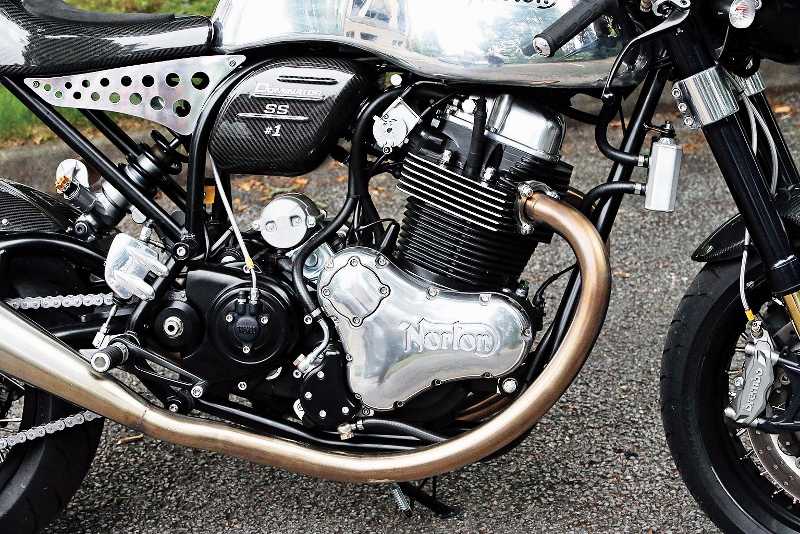 Despite the similar look and design there are numerous differences between the Domiracer and Dominator SS. "We felt the Domiracer was too nice to make just 50 but we didn't want to let down people who'd paid a lot of money for one," says Skinner. "The Dominator has the flyscreen, slightly bigger pipes, different side-panels and some other tweaks to reduce the price a bit and make it more suitable for mass production. When you're only making 50 units you can go over the top on the detail of the yokes and fancy mudguard brackets. We needed to make the Dominator more production-ready."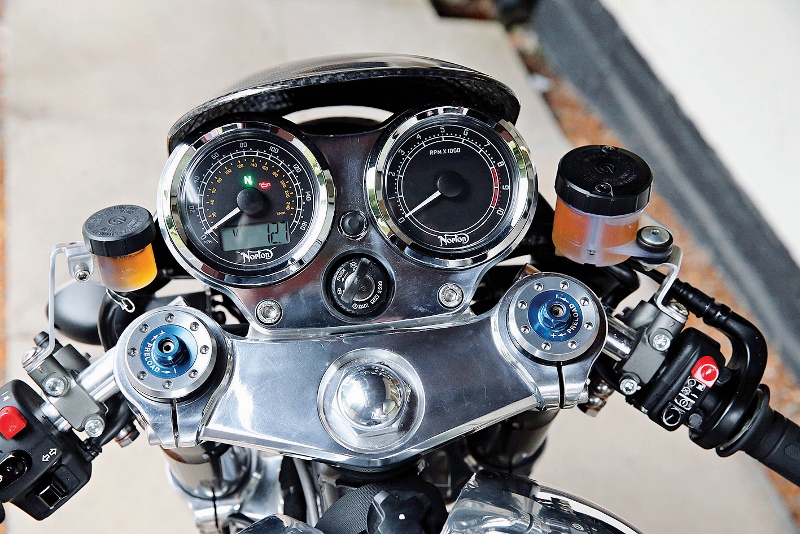 That's particularly true in the case of the standard Dominator, which differs in having a Commando-style painted tank instead of the SS' hand-rolled aluminium item. That polished finish is echoed in the SS' top yoke, and the mount for the pair of chrome-rimmed instruments. The more expensive model also gets billet alloy rearsets, as well as parts such as the drilled-for-lightness side-panels that are shared with the standard model.