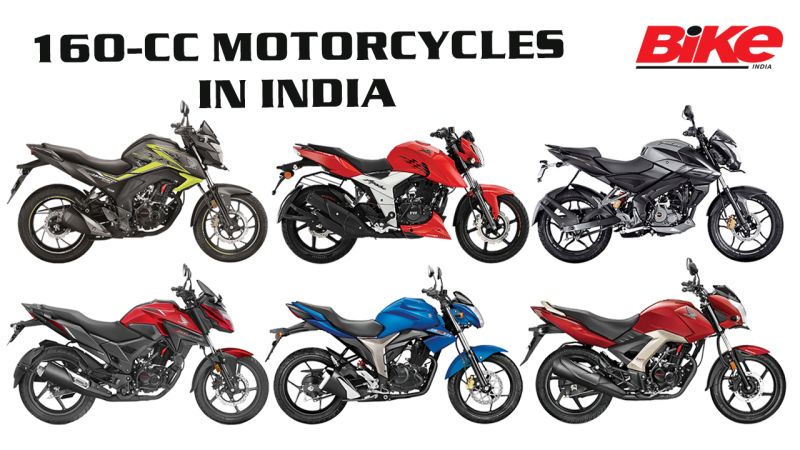 Looking for a motorcycle in the 160-cc segment? Unlike earlier, you now have quite a few options to choose from; some even with ABS.
The 160-cc segment in the Indian two-wheeler market is something that has sprouted over time. It began with the 125s, then the 150s and, today, here we are. This segment is filled with contenders that offer a good balance between a 150- and 180-cc motorcycle, if not between 125- and 200-cc bikes. These bikes have developed a segment for themselves and are now rarely spoken of as commuters. If you fancy one, we can help you decide.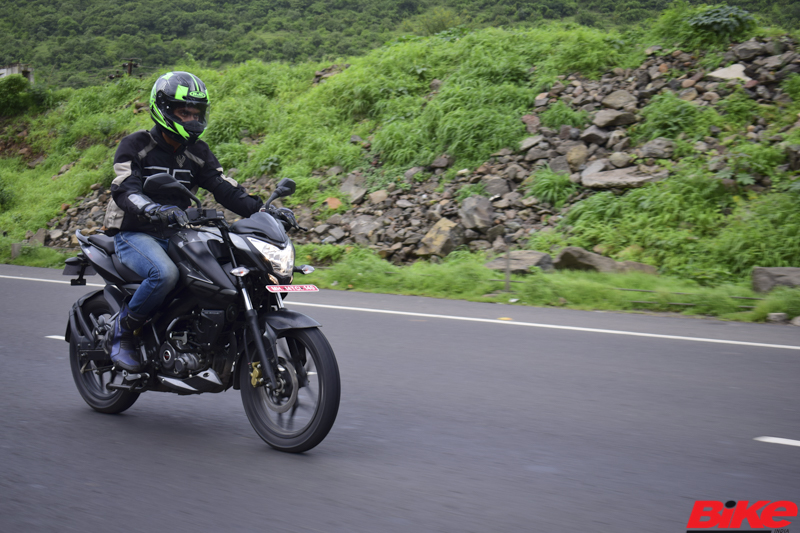 Bajaj Pulsar NS 160
Launched the previous year, the NS 160 is powered by a 160.3-cc air-cooled engine that makes a credible 15.5 PS and a peak torque of 14.6 Nm. In our road test, the motorcycle did 0-60 km/h in 5.61 seconds and returned 54.25 km/l. The NS 160 could be yours for Rs 81,626 (ex-showroom). For more information, click here.
Like the NS 200, this motorcycle is also great on performance and does justice to the Pulsar brand. It is also one of the least thirsty machines of this lot.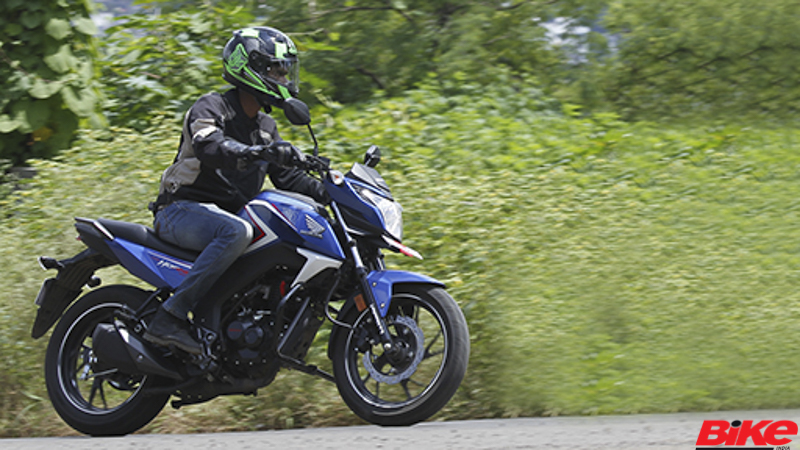 Honda
Honda have not one, but three options in this segment. The most accessible of these is the CB Unicorn 160 which is priced from Rs 73,682 (ex-showroom) onward. The Unicorn dismisses 0-60 km/h in 5.64 seconds and finishes a litre of fuel every 55.5 km. The X-Blade is Honda's latest addition to their motorcycle portfolio and is priced at Rs 78,500 (ex-showroom). The bike looks stylish and aggressive, and we are eager to find out how it behaves on the road. Meanwhile, check out our launch report for more details. At the top of Honda's 160-cc motorcycle range, the CB Hornet 160R has received an upgrade including the option of ABS. At Rs 92,675 (ex-showroom), it is Honda's most premium offering in this lot. With a fuel-efficiency of 55 km/l, the Hornet does 0-60 km/h in 5.77 seconds. Find out how the Hornet fared when pitted against the Bajaj Pulsar NS 160, here.
Both the Unicorn and Hornet are very refined motorcycles. They also have the highest fuel-efficiency in this list. Both the Unicorn and the Hornet as well the X-Blade are powered by the 162.7-cc engine, albeit in different states of tune.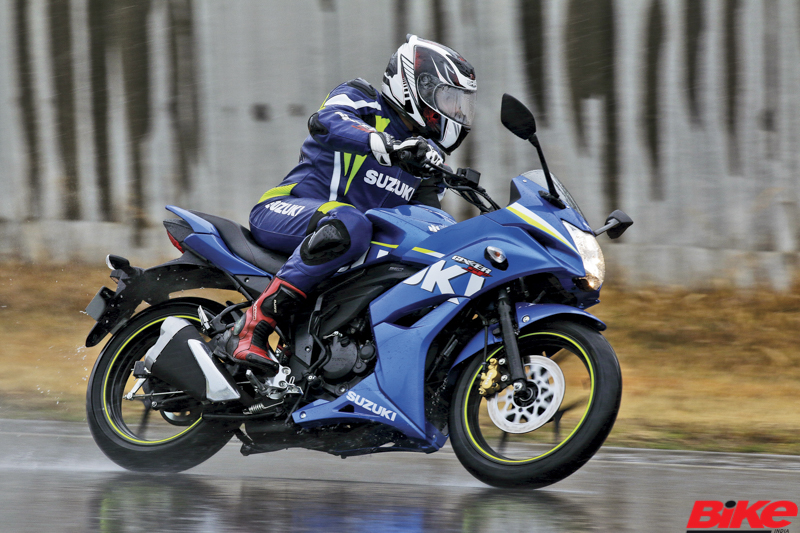 Suzuki
Suzuki's Gixxer range features both naked and faired motorcycles of which the latter has carburetted and fuel-injected variants. The Gixxer SF also gets ABS as an option. Both models are powered by a 154.9-cc air-cooled engine which is the smallest displacement in this segment. It makes a more-than-decent 14.8 PS and a peak torque of 14 Nm. In our road test, the Gixxer took 5.85 seconds to run from 0-60 km/h while the Gixxer SF dismissed it in 4.82 seconds. Their fuel-efficiency figure is 47.75 km/l. Price starts from Rs 80,929 (ex-showroom) onward.
Suzuki are the only ones who have a cruiser in this segment. The Intruder 150 is available in both carburetted and fuel-injected variants. Both are powered by the engines that we have seen in the Gixxer range; in the same state of tune. Furthermore, ABS is offered as standard in both variants. Check out our road test review, here.
The lightweight Gixxer is agile and nimble; a great choice if you frequent congested roads. The Gixxer SF is also the fastest in this segment according to our road test. However, the new Apache RTR160 4V remains to be tested. Although the looks may divide opinion, the Intruder 150 has a smooth, free-revving engine, a nimble chassis for great handling and easy manoeuvrability, and is rather comfortable too.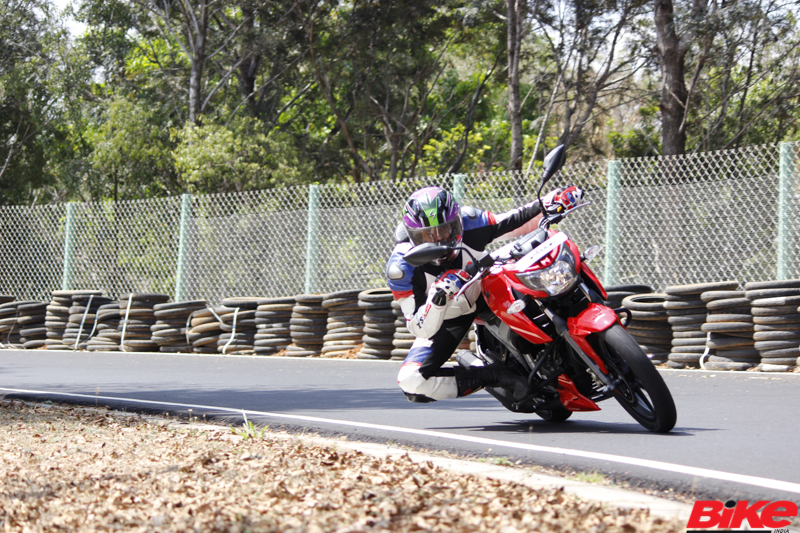 TVS Apache RTR160 4V and RTR160 Fi4V
Reworked and refreshed, the new Apache has adopted the design language of its larger sibling and is powered by a potent 159.7-cc air-cooled mill. TVS claim that the new engine has been developed based on their national-championship-winning experience, and it makes 16.5 PS in carburetted guise and 16.8 PS with fuel-injection. Both variants have a peak torque of 14.8 Nm. The rear monoshock and the front fork have been tuned by Showa in conjunction with TVS, and are designed to provide a comfortable ride with loads of feedback. The new motorcycle range is priced from Rs 83,990 (ex-showroom) onward.
After the first ride, we feel that the new Apache RTR160 4V stands out because of its wide torque spread and reduced vibrations. Catch the detailed first ride review in the April issue of Bike India.
| | | | | | | |
| --- | --- | --- | --- | --- | --- | --- |
| Model | Price (ex-showroom) | Power (PS) | Torque (Nm) | 0-60 km/h (seconds) | Fuel-efficiency (km/l) | Kerb Weight (kg) |
| Bajaj Pulsar NS 160 | Rs 81,626 | 15.5 | 14.6 | 5.61 | 54.25 | 142 |
| Honda CB Unicorn 160 CBS | Rs 76,116 | 14.01 | 13.92 | 5.64 | 55.5 | 135 |
| Honda X-Blade | Rs 78,500 | 14.13 | 13.9 | NA | NA | 140 |
| Honda CB Hornet 160R ABS | Rs 92,675 | 15.88 | 14.76 | 5.77 | 55 | 140 |
| Suzuki Gixxer | Rs 80,929 | 14.8 | 14 | 5.85 | 47.75 | 135 |
| Suzuki Gixxer SF | Rs 90,037 | 14.8 | 14 | 4.82 | 47.75 | 139 |
| Suzuki Gixxer SF-Fi ABS | Rs 1 lakh | 14.8 | 14 | 4.82 | 47.75 | 140 |
| Suzuki Intruder 150 | Rs 98,340 | 14.8 | 14 | NA | NA | 148 |
| Suzuki Intruder 150 Fi | Rs 1.07 lakh | 14.8 | 14 | NA | NA | 148 |
| TVS Apache RTR160 4V | Rs 83,990 | 16.5 | 14.8 | NA | NA | 145 |
| TVS Apache RTR160 Fi4V | Rs 89,990 | 16.8 | 14.8 | NA | NA | 147 |