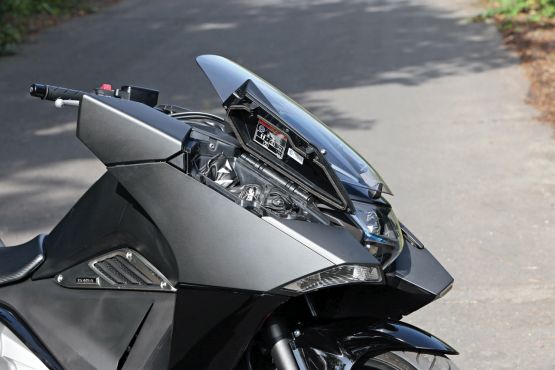 That should help make the Vultus reasonably economical to run, and its cartoon-inspired image will doubtless appeal to some people, especially those who like being the centre of attention every time they park. But the Integra has very similar performance, better wind protection, slightly more storage space and is roughly 20 per cent less expensive. More to the point, the more versatile NC750S and X are considerably less expensive still, even with their optional DCT included.
If you can overlook the Vultus's drawbacks, and aren't bothered by its price, it does have a unique appeal. With the accessory taller screen and panniers fitted it would make an enjoyable and reasonably practical bike. But the Honda ultimately comes across as a young design team's study that has been allowed to go all the way to production, when ideally an experienced designer should have reviewed the project and sent it back for some important revisions.
That didn't happen and the result is a machine that succeeds in its aim of looking futuristic and drawing attention to its rider, and is fun to ride. But it's hard to see who, apart from a few Batman or Japanimation fans, is going to buy one when there are numerous far more practical and less expensive alternatives, several from Honda themselves, that make a lot more sense.