DSK's businesses also include some serious real estate developments, including the Utopian 'Dream City' outside Pune. This all-inclusive mini-city will eventually house prestigious apartment blocks, Olympic-level sports facilities, and, already, the design college. Andre Elista, the Head of Department of Transportation Design, conducted a tour of the whole development in a restored Mahindra-manufactured Willys Jeep, which was quite an experience. Man, I thought my first VW Beetle was basic. At least that had a handbrake. To put things in perspective, the Mustang I rented to get to San Francisco International Airport ("Pick any car, sir, the keys are inside" – thanks, National) had cooled seats. Two different worlds.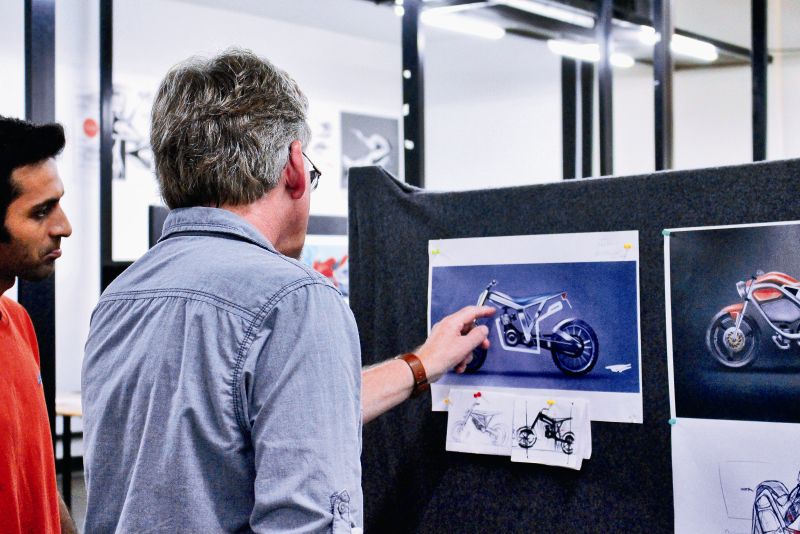 The college itself is an impressive building, housing an impressive array of state-of-the-art facilities, and producing some very impressive students' work. All this coming from a bloke who is not easily impressed. So when asked to make a return visit in May to run a one-week Masterclass, it was hard to decline — even if May is pre-monsoon, and the hottest time to visit.
The class could choose between participating in a show-car project run by fellow-tutor and Bentley designer Richard Gilmartin, and my own motorcycle design course. So the 25 male and two female students who went for the two-wheeler option were clearly dedicated bike enthusiasts. After a morning's grounding in the rules and requirements of the discipline, they were then let loose on two projects purposely intended to be diametrically opposed.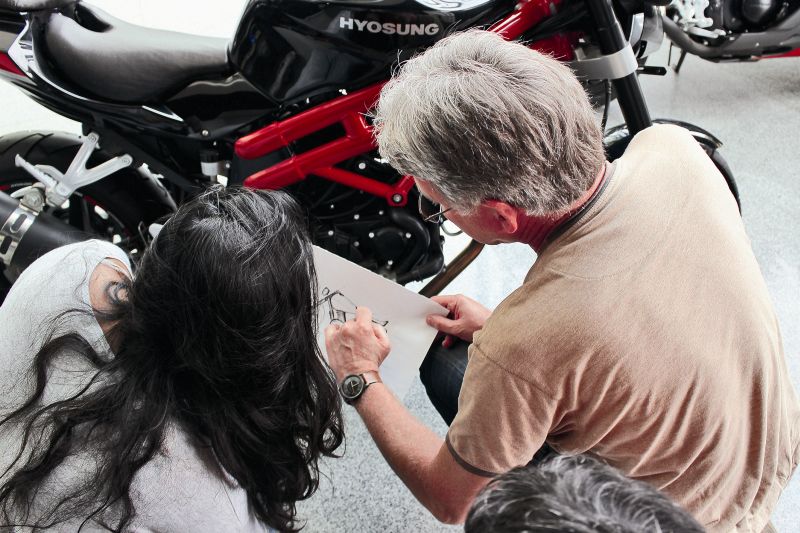 Project one was to create the simplest, cheapest motorcycle as basic transportation for India and other emerging nations. It should look strong and tough, but no purely cosmetic components were allowed. Every part must be functional in some way. Oh, and the final design should be a motorcycle, not a scooter. The expected demands for clarification on what constituted each group didn't materialise, so clearly Indians inherently understand their categories.
The second project was to create a single-seat super sport design for a fictitious production motorcycle to be produced by Ferrari. It should be more advanced, more exclusive and more dramatic than any of the current competitors, while keeping generally to the conventional race-replica format. So no hub-less wheels, hub-centre steering, and all the stupid blue sky stuff that students always put on their projects thinking it's fresh. No, it isn't.