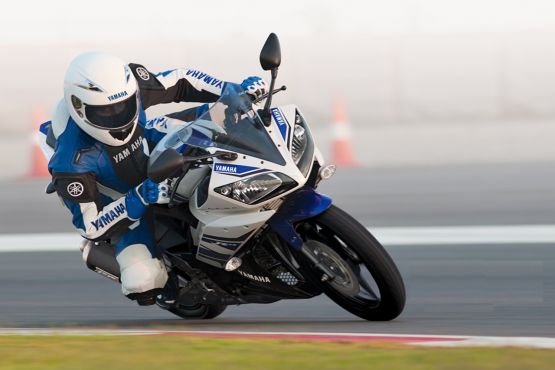 India Yamaha Motor are known to be working on an upgrade to the YZF-R15. What this upgrade will bring is still a mystery to many, or is it?
Yamaha are expected to offer a larger capacity motor above 150cc but below 200cc in the third iteration of the 'R15', if it will even be called that. This move will continue to see a liquid-cooled, four-valve, single-cylinder employed but with added power, most probably to the tune of 20 PS. With wider rubber already arriving on the 2.0 edition, we doubt it will sport any fatter tyres. The 2.0 also brought in a longer wheelbase so it remains to be seen whether the 3.0 will feature any changes in this regard. Another sure-shot expectation is the addition, or rather the option, of ABS to improve braking control over questionable surfaces.
As far as styling is concerned, we don't expect much to change, or, if the company do decide, it could be something entirely radical; but that's just wishful thinking. Either way, there's a new YZF-R incoming, and those who want a fully-faired scaled-down sportsbike can look forward with anticipation.
Story: Jim Gorde
Images: Yamaha Motor India