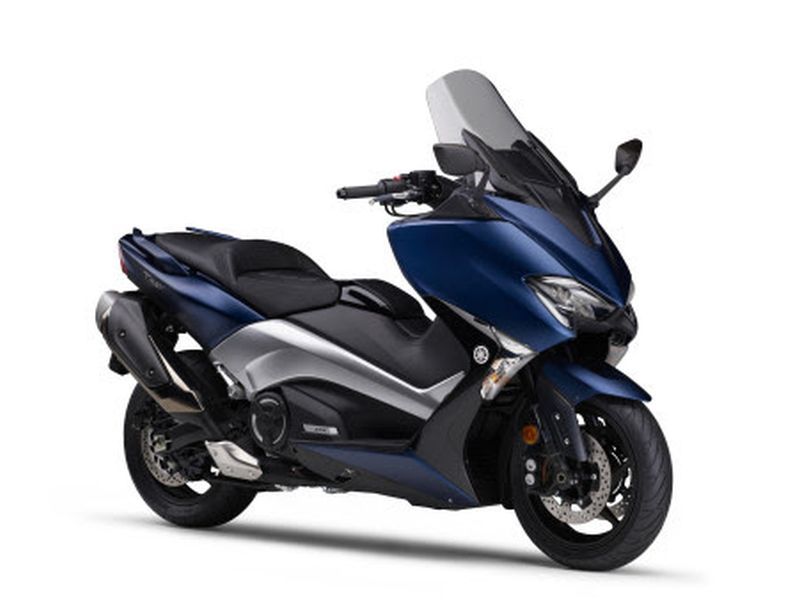 Yamaha's sporty approach at daily commute is almost here.
Yamaha announced today that they will be improving the TMAX for European markets ahead of their launch in March 2017. The European markets have always had a soft spot for the TMAX since its inception in 2001. It is the benchmark for a sporty commuter in the large-capacity scooter market.
Yamaha have promised that the revamp will include electronic and structural upgrades. The new TMAX will be Yamaha's first scooter to feature YCC-T (Yamaha Chip Controlled Throttle). This enables the vehicle to deliver seamless response and power. TCS (Traction Control System) is another feature that they have throw into the scooter which improves safety on wet roads and unpredictable terrain. The scooter also boasts of a newly designed frame that sheds a neat nine kilograms as compared to the older model. This structural change in combination with the new rear arm and monocross suspension enable the scooter to handle like a dream. The dials will also be reworked to bring a futuristic feel to the whole experience. Yamaha have said that we can expect a two-piece analogue and 3.5-inch monochrome TFT instrument panel along with other options that can be customised by the rider.
The new TMAX is powered by a 530-cc engine that churns out 46 PS at 6,750 rpm and 53 Nm of torque at 5,250 rpm. It should be interesting to see how the other manufacturers respond to this dramatic move from the Japanese giant.
The TMAX has always been one of our favourite big power-scooters and we hope Yamaha Motor India bring it to India some time soon.