They say the MT-09 represents the Dark Side of Japan — that's the creative, underground, slightly crazy side, not the rational, calm and conformist view normally presented. We experienced this to the hilt astride the MT-09, which epitomises Yamaha's seriousness in regaining lost glory
Story: Roland Brown
Photography: Alessio Barbanti, Freddy Kirn & Henny Stern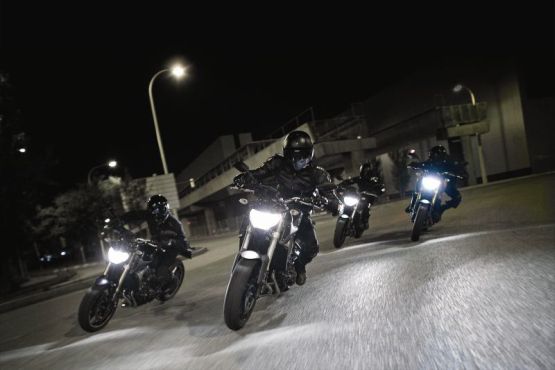 It's a warm afternoon in an empty car-park outside a football stadium in Split, Croatia. We're near the end of the day's launch ride, but this is no ordinary coffee stop. Yamaha have arranged to use this big area of tarmac so we can scream up and down on the MT-09, pulling wheelies, skidding, doing burn-outs and generally behaving badly.
It's all great fun and a perfect opportunity to ride this powerful, light naked triple in the way that it encourages, but which would soon lead to expensive police-related problems on the street. And for Yamaha there's more to this choice of venue than letting off steam and taking photos. They say the MT-09 represents the Dark Side of Japan — that's the creative, underground, slightly crazy side, not the rational, calm and conformist view normally presented.
This is not the way a major manufacturer normally positions its new products (barring KTM), but this bike is no normal Yamaha. The MT-09 is a hugely significant machine; the one that leads the fightback that Yamaha Europe boss Andy Smith spoke about when he unveiled its prototype triple engine at last year's Intermot show. Japan's sleeping giant has awoken and is ready to rumble — and it wants everyone to take note.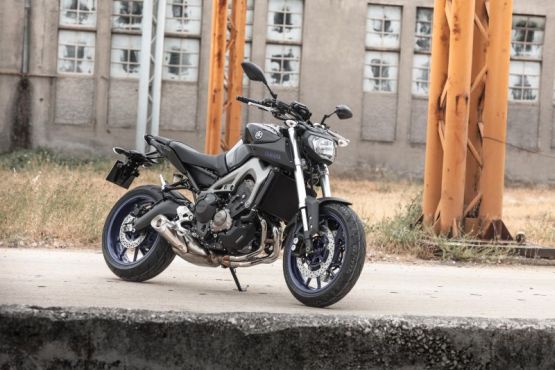 More on page 2 >