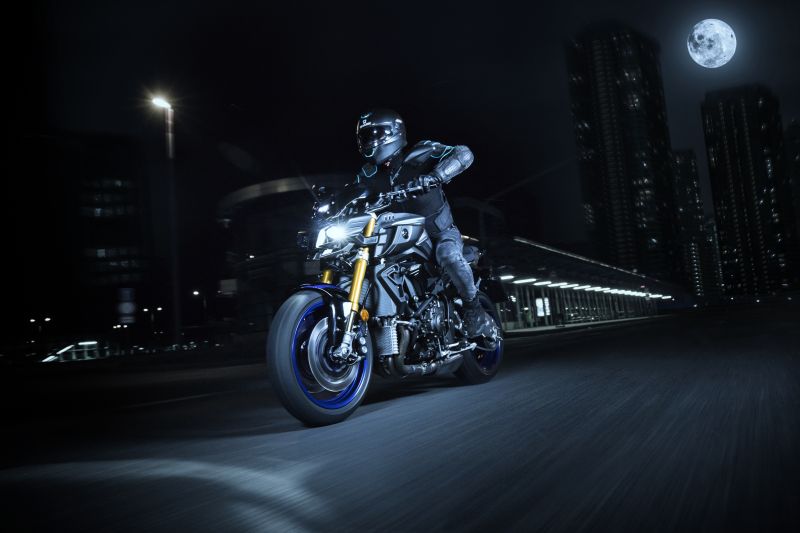 Yamaha have launched the 2017 specifications for the MT-09 and a new version of the MT-10 at INTERMOT in Cologne.
Ever since its launch the MT-09 has been among the more popular motorcycles around the world and is one of Yamaha's best selling motorcycles. Therefore for 2017 the designers at Yamaha have created a more dynamic look for this iconic motorcycle, while also increasing the performance potential and thrill factor for the bike. The new MT-09 features a pair of menacing looking new twin-eye LED headlights, as well as an Assist & Slipper (A&S) clutch and advanced electronics.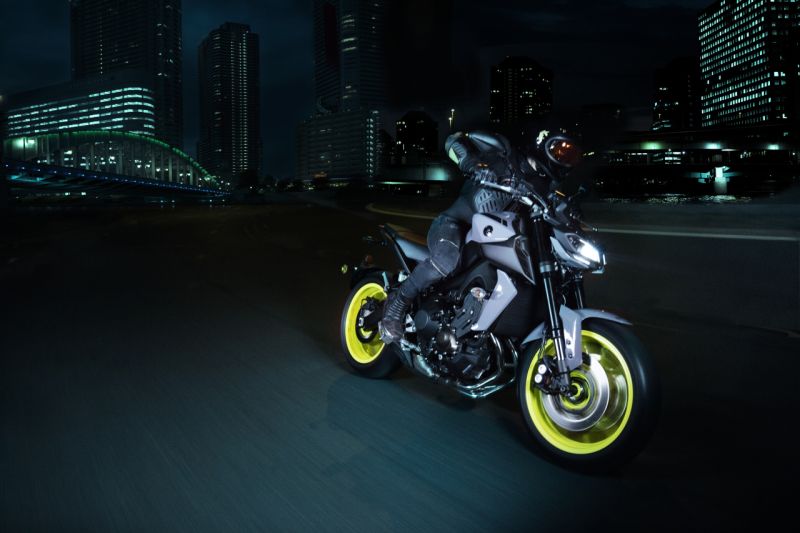 The upwardly slanted subframe on the MT-09 is shortened by 30mm, the shorter upswept tail cowl features new side grills. The MT-09 is also equipped with a newly designed seat – which is flatter and 5mm higher than previously – and has been specifically shaped to enable the rider to hold their seating position during braking, cornering and acceleration. The MT-09 is also equipped with a Quick Shift System (QSS) which is the same mechanism which features on the Yamaha YZF-R1.Yamaha will make a number of new and existing Genuine Accessories available for the 2017 MT-09. All owners will be able to build their virtual dream Yamaha online in the My Garage app.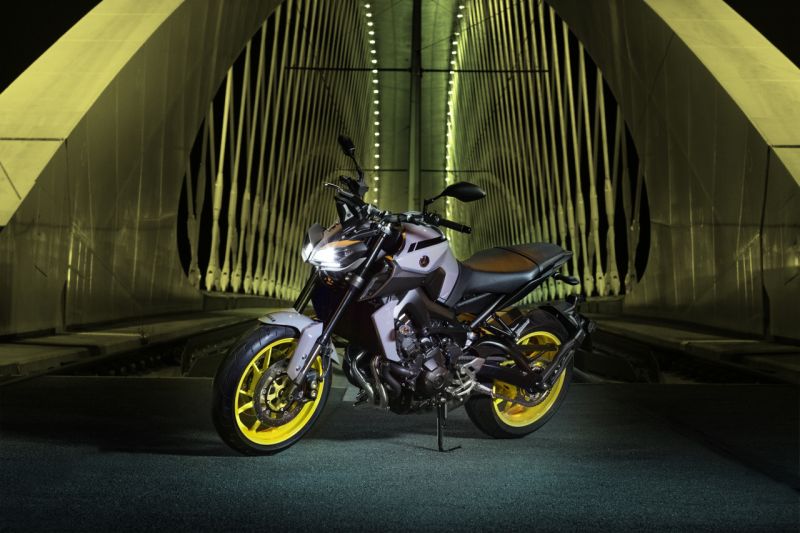 For 2017, Yamaha have transferred their most advanced YZF-R1M technology into the MT-10. This includes the Öhlins Electronic Racing Suspension (ERS) and Thin Film Transistor (TFT) instrumentation, thereby creating the new MT-10 SP.
The MT-10 SP's electronic suspension is controlled by a Suspension Control Unit (SCU), which analyses data from a series of sensors that monitor the riding conditions. The new SCU is constantly monitoring conditions and adjusting the settings while the bike is moving. The new MT-10 SP is equipped with the QSS which also features on its superbike sibling the Yamaha YZF-R1.
The new MT-10 SP is equipped with high tech Thin Film Transistor (TFT) instrumentation that enables the rider to view and digest a wide of range information. This YZF-R1M type multi-function LCD meter gives a high definition display in full colour – and the rider can select dark or light backgrounds to suit daytime or nighttime riding. A special bike should look the part too, and so Yamaha have also given the MT-10 SP a fresh paint-job to complete the package.