You may be an awesome rider on the track, a good off-roader and quick through traffic. But can you ride as well with a pillion? Here are a few tips to better your skills.
Gear-check
You may be decked up like Rossi, but what is your pillion wearing?
As per the law, a helmet is the safety gear mandatory for a pillion. But go the extra mile and make sure she/he is wearing a jacket, gloves and boots. It's just another way of showing your care and concern
The art of asking
Has it ever happened to you, that you have lost balance on your bike when a pillion has tried to get on or off the bike?
I have and it is embarrassing. So make sure your pillion asks you before clambering on or off the bike. Or better still, you can tell the pillion to get on and off the bike once you have firmly placed your feet on the ground and secured the bike.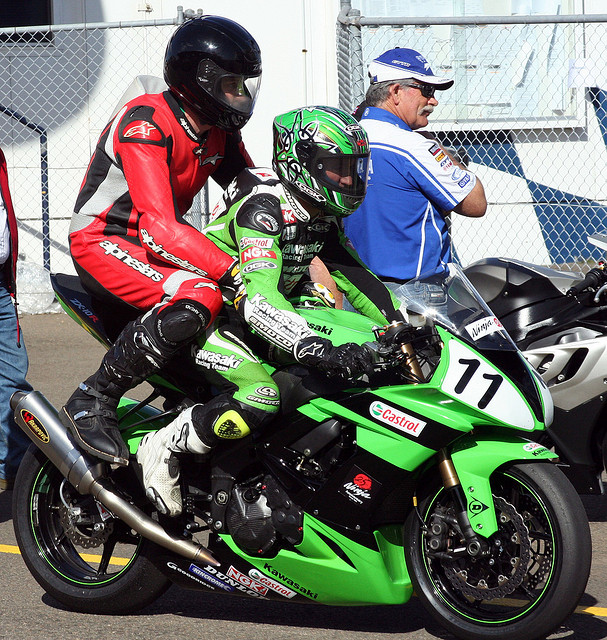 Hold on
You have your hand firmly gripped onto the handlebar, cushioning yourself from all the jerks. But unfortunately, each time you brake you pillion pushes you forward, squashing your b***s against the tank. And when you accelerate, their knees almost knock your head off.
So ask your pillion to always hold on to you or the bike's grab rail if it has one. This will help prevent the pillion from sliding up and down the seat.
Feet-up
I have had this happen to me all the time. A pillion rider thinks that each time you put your feet on the ground, it is their lookout to balance themselves. That's not true.
Tell you pillion to keep their feet up at all times – you will do the balancing act. Pillions with their feet up will help riders balance the motorcycles better. It also safeguards the pillions from getting their feet caught in the wheel or getting injured by passing traffic.
Cornering
As a solo rider, you may be able to scrape your elbows and knees on the tarmac, but cornering with a pillion is different.
Make sure you advise your pillion to lean with the bike and be as relaxed and calm as possible. As for you, do not try to show-off your cornering skills with a pillion — it scares the living daylights out of them.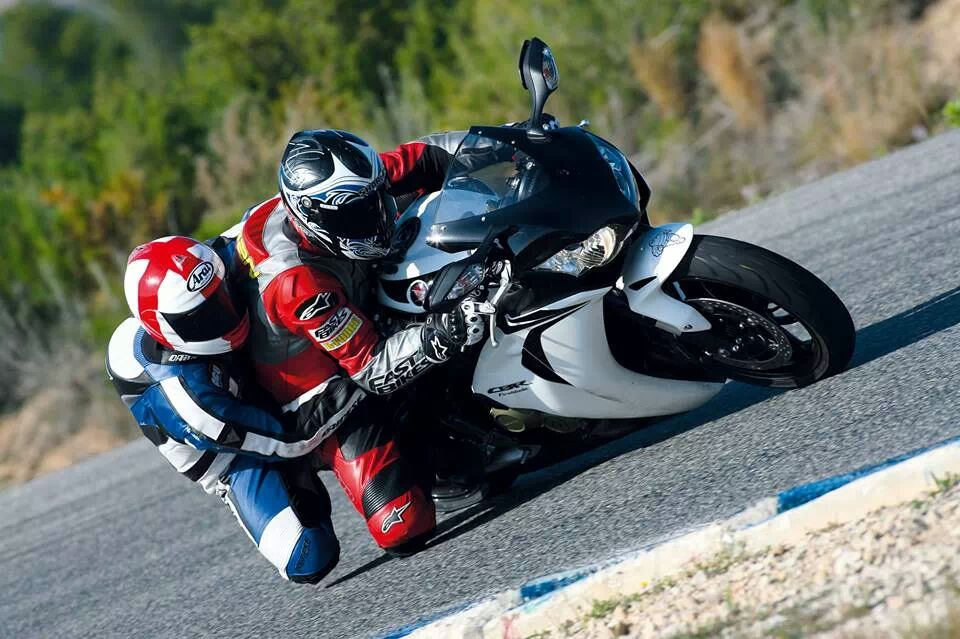 Fidgety fart
While you are riding, make sure your pillion rider sits still and does not dance around on the bike.
A fidgety pillion distracts the rider and upsets the balance, especially at low speeds. So tell your pillion to sit as still as possible and avoid using hand gestures as it may also confuse the traffic behind you.
Motorcycle check
With a pillion rider on board, there a few things you must check before riding out to compensate for the extra weight.
The tyre pressure, suspension and drive chain have to be set accordingly for a smooth and comfortable ride.
Time to stop
With two people on board, the bike is heavier and will take a longer time to stop. So at all times you must keep sufficient braking distance, especially in wet and poor visibility conditions.
Also the bike may take a little longer to get up to speed so be careful while overtaking or else you will be sandwiched.
Smoothie
The pillion rider is your responsibility, so make sure you keep things smooth and easy. Do not let her get down with a headache, swearing never to sit behind you again.
There is no need to show-off your solo riding skills with a pillion. Get used to how the bike behaves with a pillion rider and make sure the pillion has a smooth and comfortable ride.