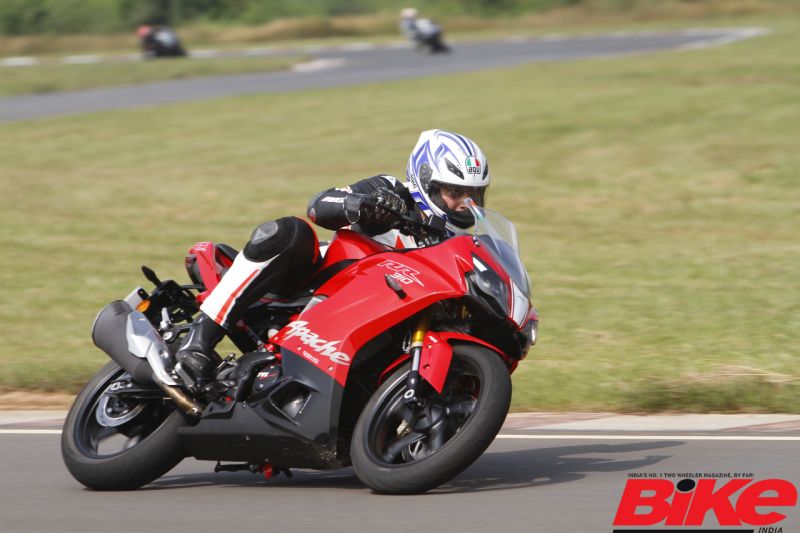 TVS in collaboration with BMW Motorrad had released the much awaited Apache RR 310 last year taking India's motorcycling circles by storm.
The bike was applauded for its smooth ride and comfort when commuting on city roads, along with its ability on the track. The factory is running at full capacity to match the supply with demand. However, with the facility manufacturing the Apache's step-sisters, the BMW's G 310 R and G 310 GS for the world market, production for the domestic market has been affected.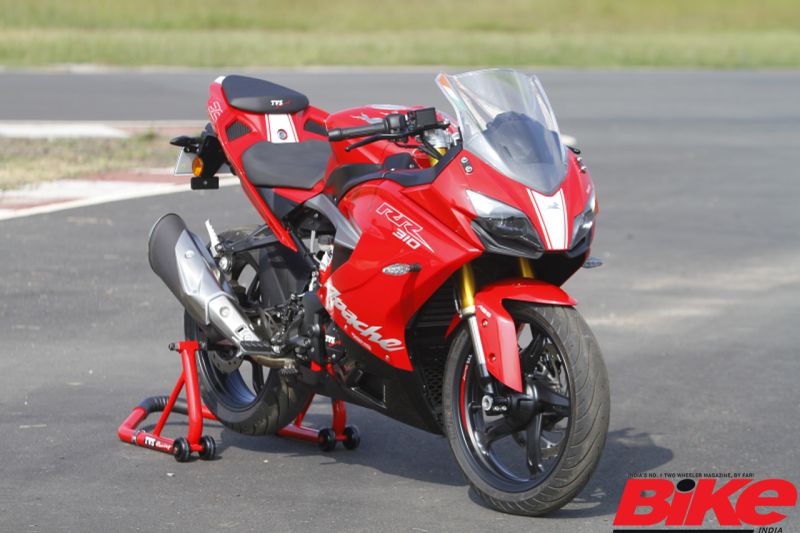 Recently, there have been a lot of words thrown around in Indian motorcycle communities stating that the TVS Apache RR 310 has priced its spare parts too high due to its affiliation with the German giants. In the wake of this information, or misinformation rather, TVS released an accurate list of spare part prices.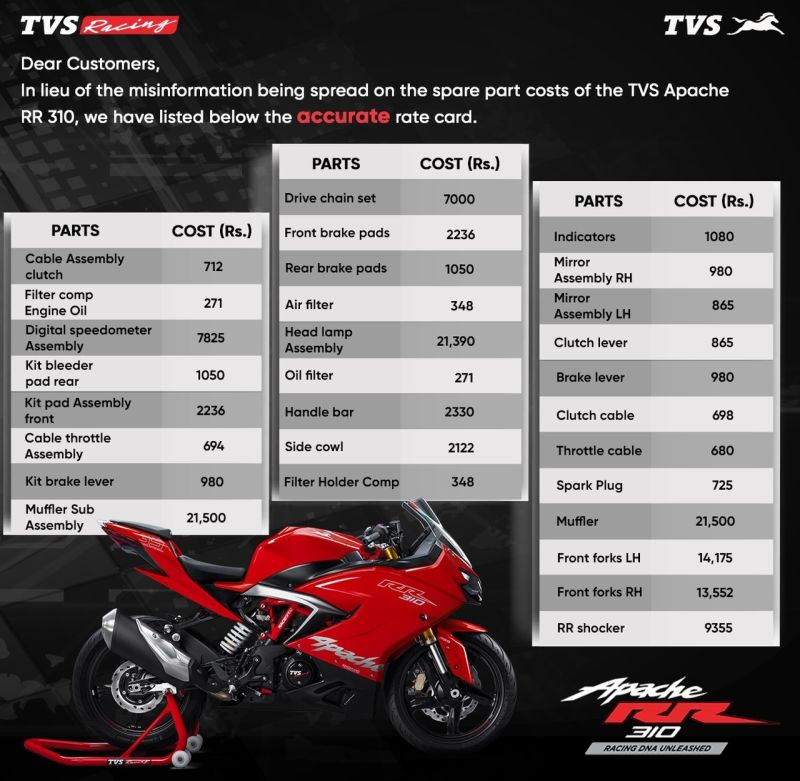 Regular changes such as the oil-filter, air-filter and spark plug are priced at Rs.271, Rs.348 and Rs.725 respectively. In case one has the need to replace an indicator or mirror assembly, they would be spending about a thousand rupees, give or take a little.
At the expensive end of the list are the muffler and muffler sub-assembly at Rs.21,500 and Rs.21,390 for the headlamp assembly. However, some TVS executives have claimed that their parts do not need as much replacement as some of their rivals.
Story : Zal Cursetji