The TVS iQube joined our fleet of long-term vehicles so I got the opportunity to ride it and use it for my daily commute.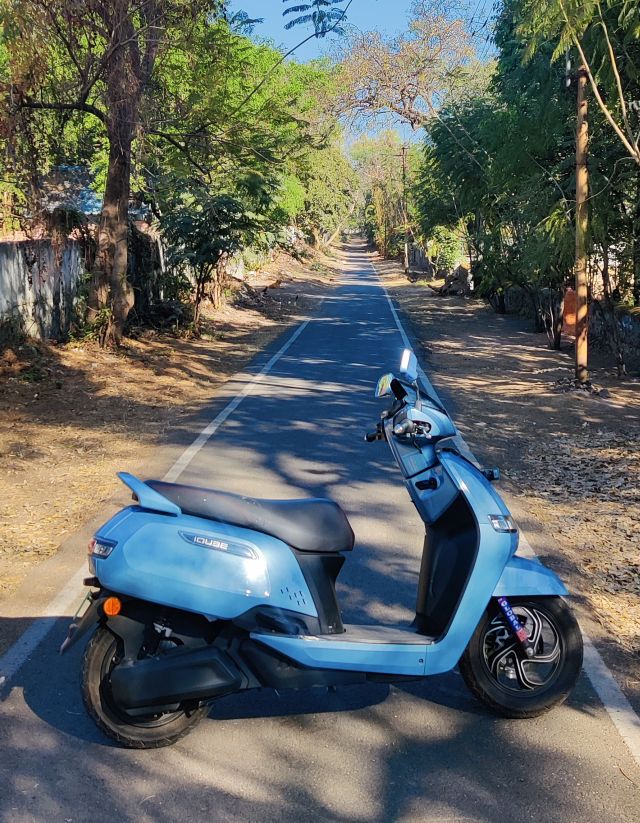 The mid-spec "S" model that was provided to us is distinctive on the road because of its mint blue colour. I was astonished by how smooth and vibration-free this scooter is on the road after riding ICE vehicles for so long. This scooter does not even create a whining noise because of the silent hub-mounted motor. The main powertrain enhancement is shown by the size of the battery pack. The iQube S has a battery that is 3.4 kWh greater than the 2.2-kWh battery in the preceding variant. The motor, which has a peak power of 4.4 kW and a rated output of 3 kW, is unchanged.
This scooter is manageable in traffic and quite light at only 118 kg. While you're riding, you may get all the necessary information on the 17.7-cm display. You may easily view all of your phone's notifications straight away thanks to the Bluetooth connectivity feature.
I'll be using this scooter, and the following section of this article will include my observations after 500 kilometres.


Tenure: Two months
Odometer: 1,256 km

Like: Suspension and handling
Dislike: Glitchy software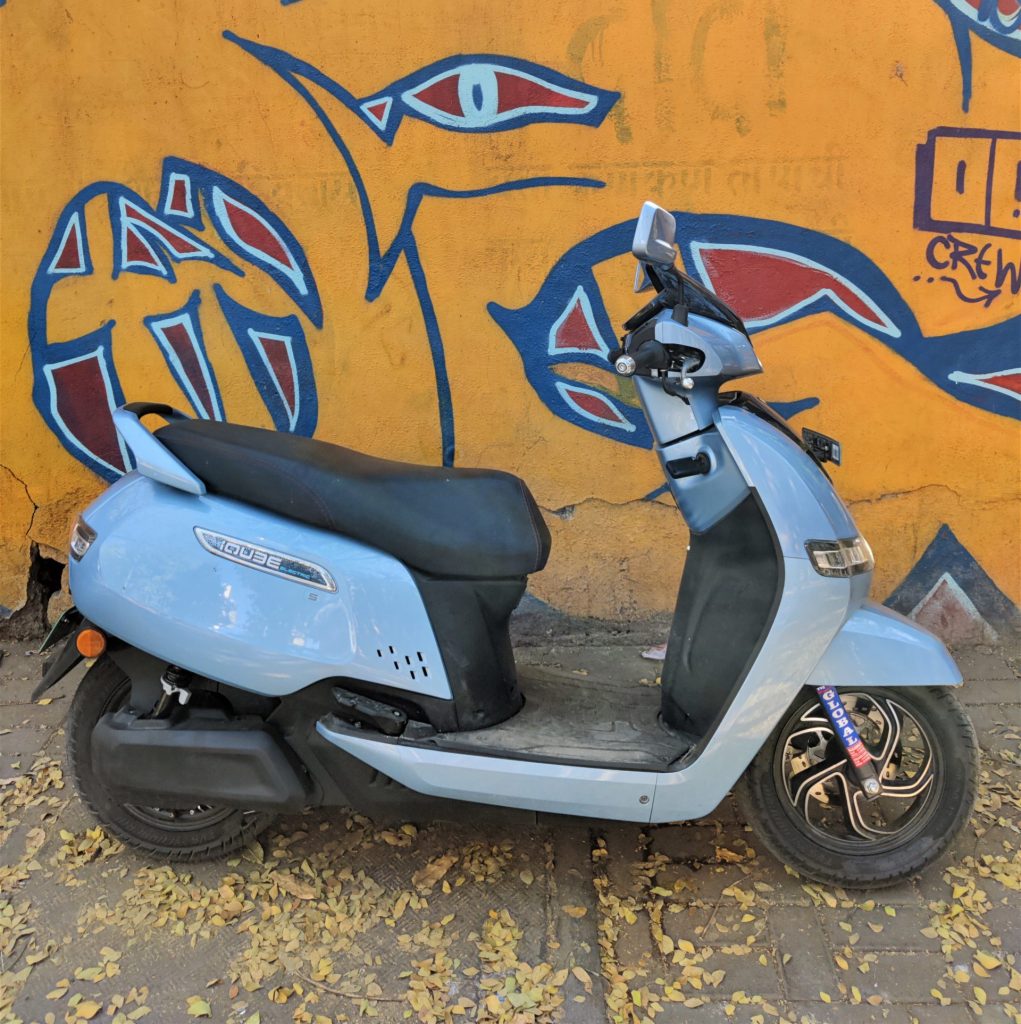 We have covered more than 1,000 km on this scooter and here are my experiences with it.

I must admit that the TVS iQube S riding experience is quite close to that of a standard internal combustion engine (ICE) scooter. And the reason for this is that TVS have a long history of making ICE scooters, so they are well-versed in how to do it well. That suggests that the iQube S has a rather straightforward design.

Both the adjustable hydraulic twin-tube shock-absorbers and the telescopic front and rear suspension perform flawlessly and are unaffected by the majority of bumps. The ride quality feels plush. When travelling at a high speed, it seems fairly steady, and it corners well.

This scooter offers two riding modes, "Eco" and "Power". The riding modes provide considerable flexibility in terms of range. The best areas to use the Eco mode are on narrow lanes or community roads where we don't often need to go above 50 km/h. However, Power mode will offer a top speed of 82 km/h. This can be a bother on broad and empty highways, but the iQube's Power mode usually works just fine. In Eco mode, the scooter provides about 95 km of range, and in Power mode, the range is around 75 km. It takes five hours to fully charge.

The best feature of the iQube, and the one I liked the most, is that the power delivery is constant even when the battery level drops below 10 per cent. This means that I can continue to travel at the scooter's top speed rather than having to slow down when the battery is running low, as is the case with some of its rivals, like the Ola S1 and Ather 450X.

The software on this scooter has a few glitches, which is another issue to address. A "close throttle warning" error message sometimes appears when I switch it on. When that happens, I have had to turn the ignition off and back on to get rid of the message. On occasion, a warning symbol will appear in the console's upper right corner, but when I looked for problems in the "my vehicle" section, there is nothing to be found. If it is feasible, I hope it is fixed in the following update.

I've concluded after using it for a significant amount of kilometers that it is the most adaptable electric scooter I've ever used. I get the most silent motor of any electric scooter, plenty of storage capacity, comfy seating, outstanding handling, and TVS dependability. If my main goal was to experience the electric scooter as a whole, I would unquestionably go for it.

Also read: HOP Electric Launch High Speed Variant Of Leo